SpeedDine Brings You Online
SpeedDine is SpeedLine's online ordering service—customized to your brand. It guides customers through the order and checkout process, and increases order value with package deals and upselling. Best of all, it was specifically designed for pizza and "create-your-own" orders—a SpeedLine specialty that SpeedDine brings online.


---
Complete the form on this page, download the info sheet, and see how SpeedDine Online Ordering can help your customers.
---
Speed
A fast loading, quick website with guest ordering will drive mobile sales.
Accuracy
With live pricing from the local store, coupons always match and prices are always right.
Simplicity
SpeedDine is a core part of SpeedLine, so you'll spend less time managing your site.
Fully Integrated With Your Point of Sale
Whether they use your SpeedDine site or mobile app, your customers get the same easy, responsive, mobile-friendly brand experience. SpeedDine talks to your POS, automatically adding online customers to the store database, and displaying up-to-date information about store hours or quoted times online.

Speedy Tip: 70% of customers would prefer to order directly from a restaurant, so that their money goes to the restaurant and not to a third-party delivery company.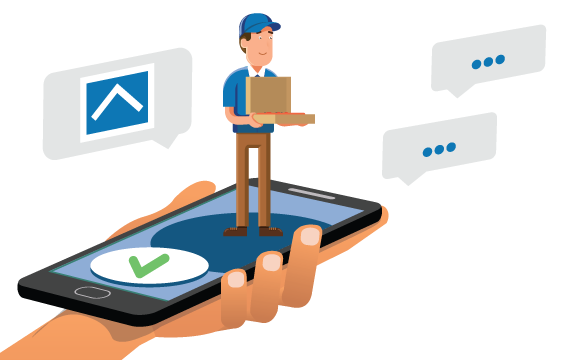 5 SpeedDine Features You'll Love:
A fast ordering experience
Prices are automatically updated
Reliability you can take for granted
Your brand is front and center
Affordable, with no transaction fees
Learn More
Give your customers the quality online ordering experience they expect when they visit your website. Best of all, new features are in the oven! Download the SpeedDine information sheet to see how SpeedDine online ordering can help you and your customers.