Join Our Team
Looking to join an experienced team that works hard and loves what they do? Check out our open positions to see if one is the right fit for you!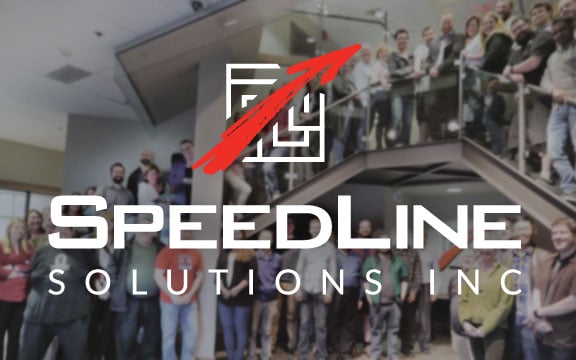 You'll Want to Work With Us
At SpeedLine, we're a team of fun-loving, experienced, and dedicated professionals.
We've been a Top 100 Tech Company in BC and a leading tech employer in the Fraser Valley since 1990. We pride ourselves in providing work/life balance and personal growth for our employees.
We're looking for talented people to join us in providing next-generation POS solutions that restaurants use to deliver thousands of pizzas every day.
Experience Our Company Culture
Company Benefits
At SpeedLine, taking care of our team members is very important to us, which is why we offer:
Competitive extended health, dental, and vision care
Travel and life insurance
Annual salary and performance reviews
Regular one-on-one coaching sessions
Career development initiatives
Opportunities for tuition reimbursement
A comprehensive onboarding program to set you up for success
Workplace Amenities
Providing a comfortable workplace that you enjoy coming to means a lot to us, at SpeedLine's head office, enjoy amenities like:
Games Room
Spacious lunch room with a full kitchen and balcony
Comfy, relaxing lounge with a big screen TV
Nearby shopping, coffee shops, and restaurants
Freedom to customize your workspace
Frequent staff breakfast and lunch events
Comfortable, business casual dress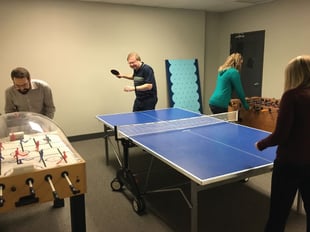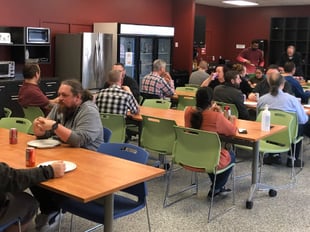 Team Building
Employee committees take a team approach to promoting a healthy lifestyle, ensuring a safe work environment, philanthropic opportunities, and mixing fun into our work week! Make a difference with one of SpeedLine's committees:
Health & Wellness Committee
Giving Committee
Safety Committee
Social Committee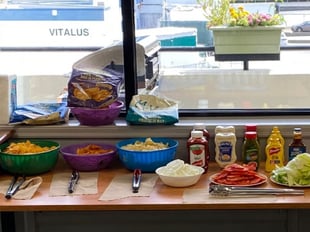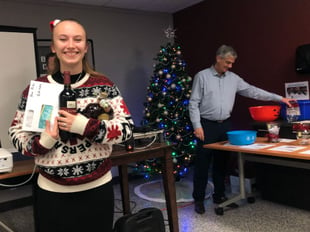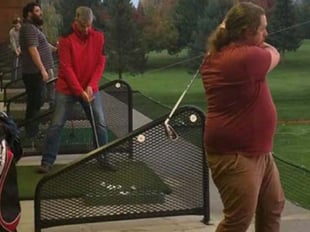 Outstanding Employee
SpeedLine formally recognizes employees for their exceptional high-performing efforts and achievements including, outstanding service to customers or co-workers, exceptional leadership, or performance in achieving business goals.
Kevin is SpeedLine's trusted and reliable Training Specialist and was recently nominated and selected as Outstanding Employee.
Kevin presents with care, enthusiasm, and passion as he desires success for all his trainees, resulting in continuous positive feedback about his excellent training. Most employees spend the majority of their first few weeks at SpeedLine with Kevin, and his calm, patient, and receptive nature makes him a great introduction to and representative of the company.
Development Manager
The Development Manager is primarily responsible for managing the department team members, while they build and ship quality software on time, ensuring a balance between efficiency, cost, and customer satisfaction. This position is also responsible for processes and projects, and ensures that the SpeedLine Development team has the skills, support, and environment they need to succeed.


---