A Pizza Delivery POS Driven By Excellence
Stay on top of hectic orders with a POS system that knows pizza as well as you do. Keep orders flying out the door with a complete suite of delivery functionalities, like order dispatch, driver routing, third-party integration, and reporting.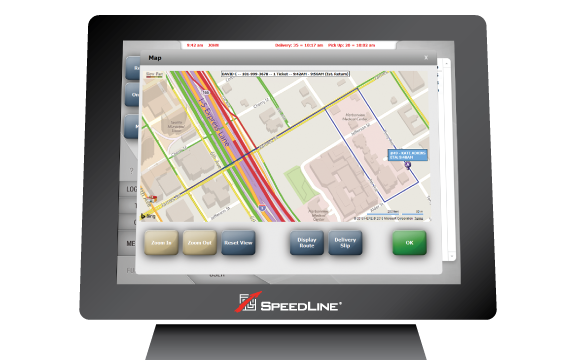 Deliver Faster
Maximize delivery efficiency with optimized driver routes and accurate return estimates using LiveMaps™. With ticket information and directions sent to drivers' phones, they'll always use the quickest route—even during rush hour. You even have the power to pay driver fees based on optimal route distance rather than reported odometer readings.
Solutions That Drive Delivery
Reduce Card-Present Processing Fees
SpeedLine Pay is a mobile app and card reader solution that accepts chip card payments curbside, at a dining room, patio table, or doorstep. Save hundreds of dollars monthly with lower card-present processing fees and reduced chargebacks—including online payments.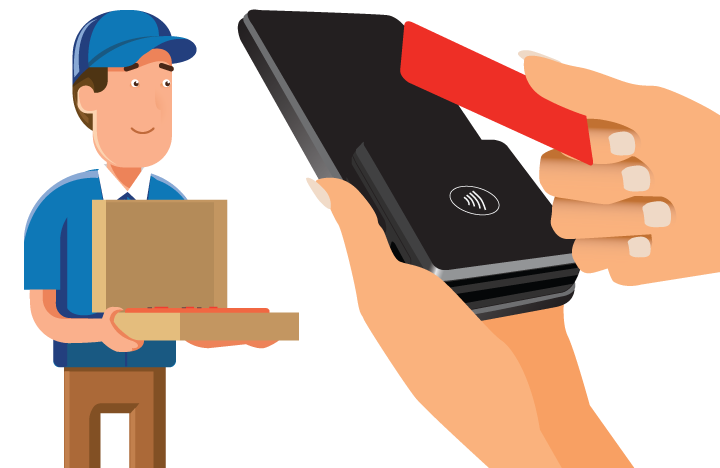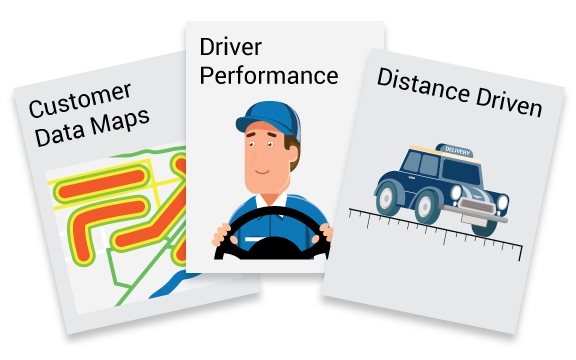 Access Key Metrics And KPIs At A Glance
Get up-to-the-minute delivery performance stats or deep dive into delivery reports for further insights with
Driver out-the-door time, on-the-road time, on-time deliveries, run size, and wait time between runs
Late deliveries per timeframe
Detailed ticket-level summary daily deliveries
Hourly sales by order-type
Driver fees and mileage (by odometer and suggested route)
Tip totals
Want To Enhance Your Delivery Service?
Explore proven techniques to manage driver performance and delivery efficiency:
Monitor delivery

statistics

all day long.
Cut costs with more accurate forecasts and driver scheduling.
Recognize the signs that a driver is cheating or stealing.
Ensure more accurate street addresses for your delivery customers.
Flag side items to avoid missed items on deliveries.
Manage out-the-door times to drive kitchen efficiency.
Improve on-time deliveries and cut costs with an

expediter setup.
Make more money with consistent delivery zones and fees.
Compare driver performance, from late deliveries to wait times.
See What Our Customers Say
"The company is a true company, they work with their clients, and they have tremendous support. The features of the system, from inventory control to simple POS functions, and their mapping for delivery was designed for pizza."
- Dave Howey, President, Nancy's Pizza
Take The Next Step
Every restaurant has unique POS requirements, so our quotes are customized to the needs of your business.
Talk to a SpeedLine Sales team member about pricing for your delivery and POS needs.