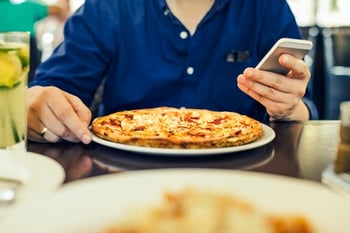 Loyal customers spend more, visit more, and talk about your brand more than your average guests. Create incredible loyalty with software and services. Allow guests to earn and redeem rewards in real-time through a robust SpeedLine POS integration.
Best suited for brands with 15+ locations, Paytronix lets you run dozens of programs simultaneously. Strengthen relationships, create rich customer profiles, and use a system that predictably produces sales. Monitor these sales with easy-to-use dashboards and reports.
Guests can use cards, phone # look-up, or cardless mobile app check-in
Market with integrated email, SMS, and push/pull messaging
Gather info for targeted marketing with post-enrollment registration
Increase revenue with gift & comp cards
Employ white label mobile apps. mobile payment, surveys, and more…
High fidelity software, 99.99% uptime, POS integration, real-time customer engagement, and a team of seasoned technology and marketing experts make Paytronix the loyalty partner of choice for more than 300 of the most innovative and forward-thinking multi-unit chains.
---
Fill out this form and ask for information on Paytronix loyalty and gift integrations »