Restaurant Loyalty Programs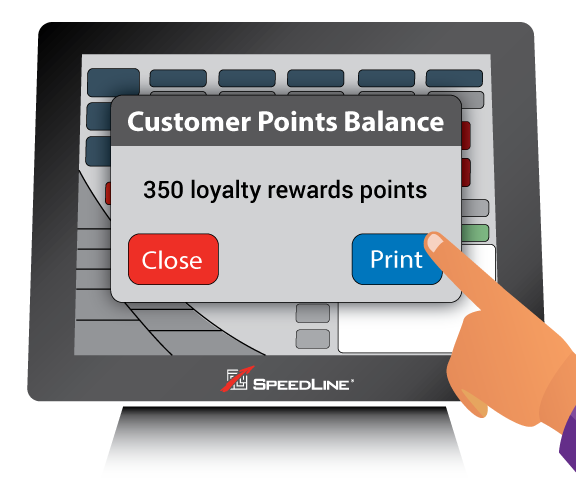 Your customers are gold. Build order frequency and ticket size with loyalty rewards. Choose from a variety of options for loyalty and rewards programs with SpeedLine:
If you use Worldpay for payment processing, SpeedLine supports Storecard for integrated gift, rewards, and mobile payment for a low flat monthly fee.
For a complete enterprise loyalty solution, consider integrating a loyalty solution from Paytronix, the leader in restaurant loyalty.
For chains and franchises with more than 20 locations, Punchh offers a variety of loyalty options.
SpeedLine Loyalty for single locations is easy and fee-free. Use loyalty cards for dine-in customers, and track loyalty club points by phone number for delivery.
Also take advantage of more free loyalty tools built into SpeedLine POS to improve customer service and increase sales.
Studies have shown that customer satisfaction goes up measurably when customers receive a survey from a company, even if they never respond. Print Customer Satisfaction Surveys on random receipts to evaluate—and promote—customer satisfaction.