POS Technology Choices for a Growing Chain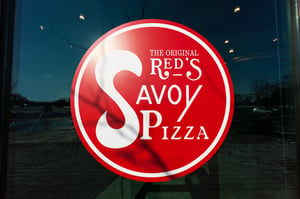 Since 1965, Original Red's Savoy Pizza has earned a reputation for its spicy secret-recipe sauce and old-school atmosphere with an edge.
When the 40-year-old landmark restaurant began licensing in 2006, the company replicated its mom and pop pizzeria on the east side of St. Paul into a popular local hangout in a dozen Midwest communities.
Director of Marketing Reed Daniels joined Red's Savoy in 2012 after trying the pizza just once. "It blew my mind," Daniels says, "and when I love something, I can't shut up about it!"
A business case for technology: key factors
When Red's Savoy began planning to grow the brand, a new point of sale system was a critical factor in achieving their vision for the company. "We did our research." Daniels says. "We had specific needs we knew the new POS system had to meet if we were going to be successful. SpeedLine checked every one of the boxes."
1. Systems Drive Brand Consistency
To protect its well-earned brand image, Red's Savoy insists that each location maintain the same menu, pricing, and hours—so managing consistency among the company's 12 restaurants was a key requirement. Their new SpeedLine enterprise POS system gives them the control to manage all of that from head office.
2. Open Integrations Deliver Flexibility and Choice
Equally important was freedom of choice. Daniels says, "SpeedLine's open architecture and integration options were a major factor in our POS decision. We wanted the freedom to choose third-party vendors to integrate with the POS based on what fits our business best." Daniels adds, "We don't want to lock ourselves into a particular web ordering or other technology solution just because our POS vendor said so."
3. Preparation Leaves Nothing to Chance
In late 2013, Daniels visited the SpeedLine offices for in-depth training on the system. It was critical to Red's Savoy that they have an inside view into their new point of sale solution (and partner), and equally as important that they knew every capability before installing the first location.
When Red's Savoy began their POS rollout, they were prepared. And it showed.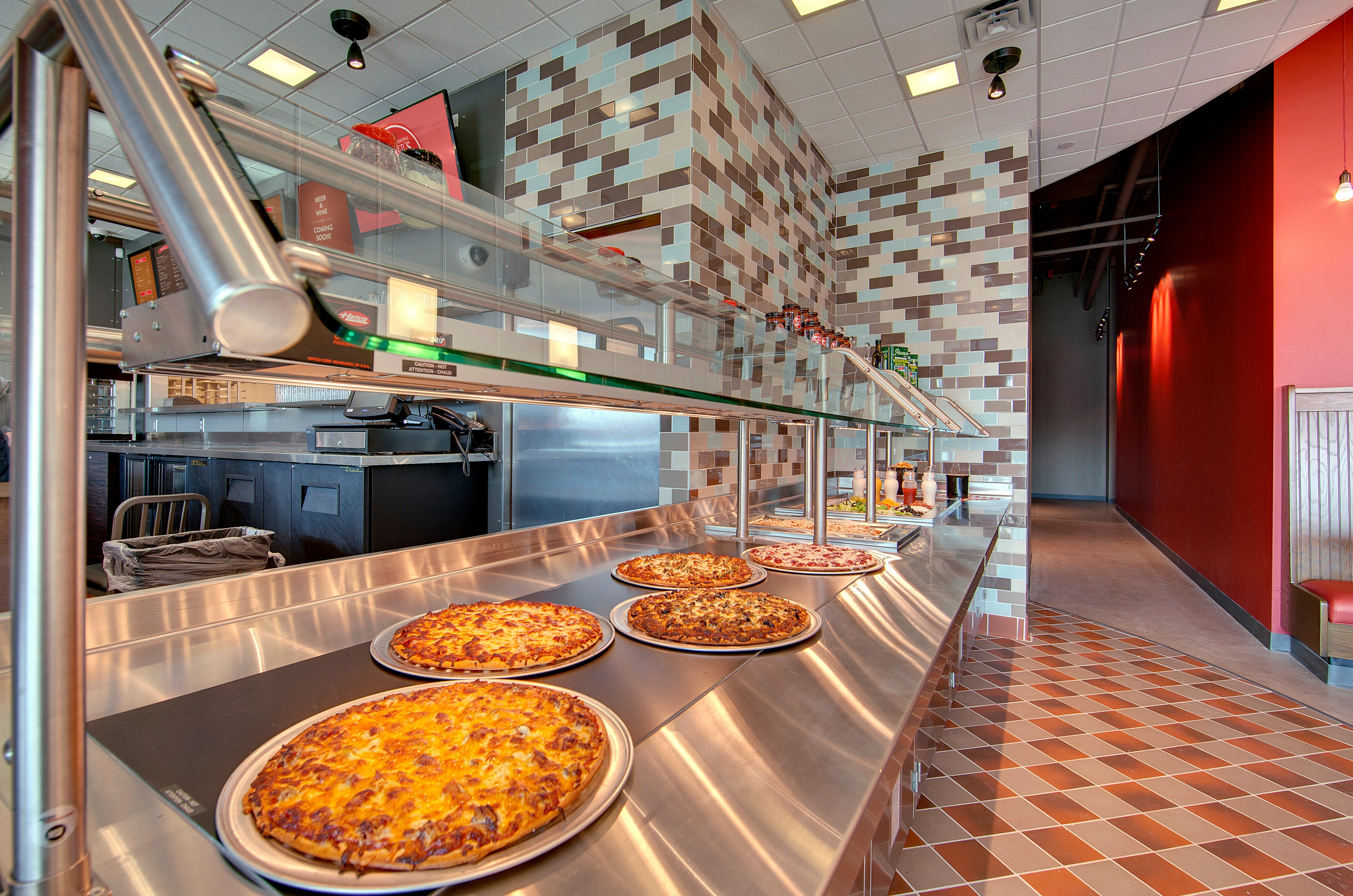 Sales up, costs down
"Sales went up 25% almost immediately, "Daniels mentions, "and order entry speed became significantly faster."
While still learning the system back then, Daniels estimates that restaurant staff were handling orders 33% faster—and upselling consistently. Within a few weeks, the first location with SpeedLine was reporting significant sales increases, mostly credited to larger ticket sizes.
The next thing they noticed? The reporting in the SpeedLine system was showing where they could cut costs, from food to labor, and their profits were growing faster than expected.
Daniels credits his on-site training for his ability to understand the point of sale system from the inside out, and to transfer that knowledge to the staff at the restaurant.
"It was so easy for me to train, and while the system is robust and intense, I can't get over how it does whatever we want it to, with little effort."
Daniels and the Red's Savoy team are growing the company in several directions: adding new Red's Savoy franchise locations, and launching a sister concept this fall.
The new restaurant concept, Edina, is a family-friendly fast casual restaurant with pizza and more. "When our guests walk in, they order their meal at the counter and sit down." Daniels tells us, "and runners bring it to their table when it's ready."
The new Edina concept will also offer a buffet. "Most families want fresh and fast when they dine out," Daniels adds, "but don't want to sacrifice quality and fresh ingredients for it." Edina gives them exactly that, and with reasonable prices and a comfortable atmosphere, Edina will be a family favourite for the whole community when it opens its doors.
Poised for growth
Over four decades, the original Red's Savoy Pizza location has gained a cult following, with recipes and a business model that have stood the test of time. Today, Red's Savoy Pizza is poised for growth. With a dozen successful locations, and more in development, Red's Savoy is exploring franchising opportunities nation-wide.