How to stop leaks in your profit
When you look at your profit-and-loss statement, do you wish you could convert more of your gross sales to net income?
You may be able to do just that, by identifying the profit leaks that prevent you from holding onto the money that flows through your restaurant.
Check the warning signs.
Find out how to stop the top 3 restaurant profit drains.
---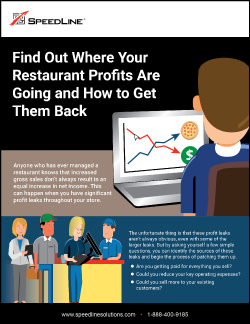 ---
Call for information: 1-888-400-9185, or get the free guide now