Secrets to Successful Package Deals
Deals and coupons draw cash-strapped customers, especially in lean times.
History bears this out: In a year of particularly sluggish restaurant sales, global market research firm NPD Group reported that deal-based sales rose 14%.
So how do you cash in on this cost-conscious segment without losing your shirt? Read this quick guide for tips on crafting deals that attract value-oriented customers without sacrificing margin: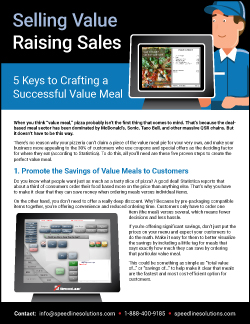 ---
Call for information: 1-888-400-9185, or read the guide!