Questions to Ask BEFORE You Purchase a New Restaurant POS System
Are you looking to make a change and switch to a new POS for your restaurant? Or maybe it's a new credit card processing system; whatever it may be, it's a big decision, and you want to make sure you're getting the system that's going to do what you need with no surprises.
So, we have compiled a checklist of all the questions you should ask BEFORE you make the purchase, with everything from the physical product capabilities
to the quality of customer service.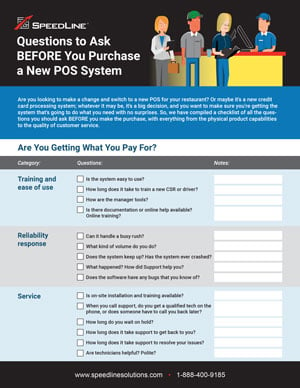 ---
Call for information:
1-888-400-9185 or download the guide!