The SpeedLine Customer Service team has found an incompatibility between Windows 10 Version 2004 (a new Windows update), and the driver for the HASP key dongle used for SpeedLine POS licensing. These drivers are installed on all SpeedLine stations when the SpeedLine software is installed. To prevent potentially serious issues, please do not update to Version 2004 of Windows 10. Read on for details.
Preliminary testing has shown that installing SpeedLine on a computer running Windows 10 Version 2004, or updating a SpeedLine station to Windows 10 Version 2004, may cause serious errors. The station could stop working and be unable to run SpeedLine, even after a restart.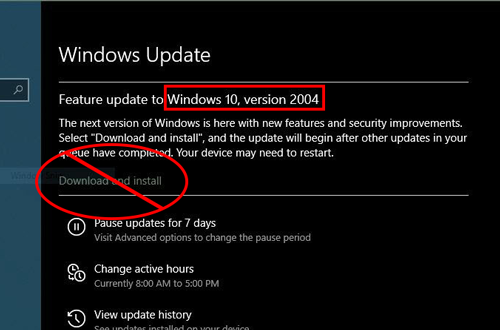 How to Prevent Incompatibility Issues
The update to Windows 10 Version 2004 is not mandated by Microsoft, and is not required for PCI compliance. To prevent issues, simply do NOT download or install the update.
SpeedLine Version 7.3 Release 300, due for release this summer, will include updated HASP dongle drivers that will prevent the incompatibility. This release will be announced through a Support Advisory.
After upgrading to SpeedLine Version 7.3 Release 300 or later, you can update Windows 10 to Version 2004 without issue.