You might think that offering a food delivery service, whether through third-party or in-house, is good enough. But having a bad delivery service can often be more damaging than not offering delivery at all. And what makes a bad delivery service? Well, a lot of things. But these three issues are by far the most impactful on your customer experiences and can easily make or break a restaurant's entire delivery service.
1. Missing Food
Since customers are obviously paying for 100% of their meal, it's a major problem when they only receive 90% of it. Yet, this happens all the time, and for a variety of reasons, the first of which is orders being sent out with missing items. Without the proper oversight, your deliveries might be consistently packaged up without the required drinks, sides, extras, or even an entree or two.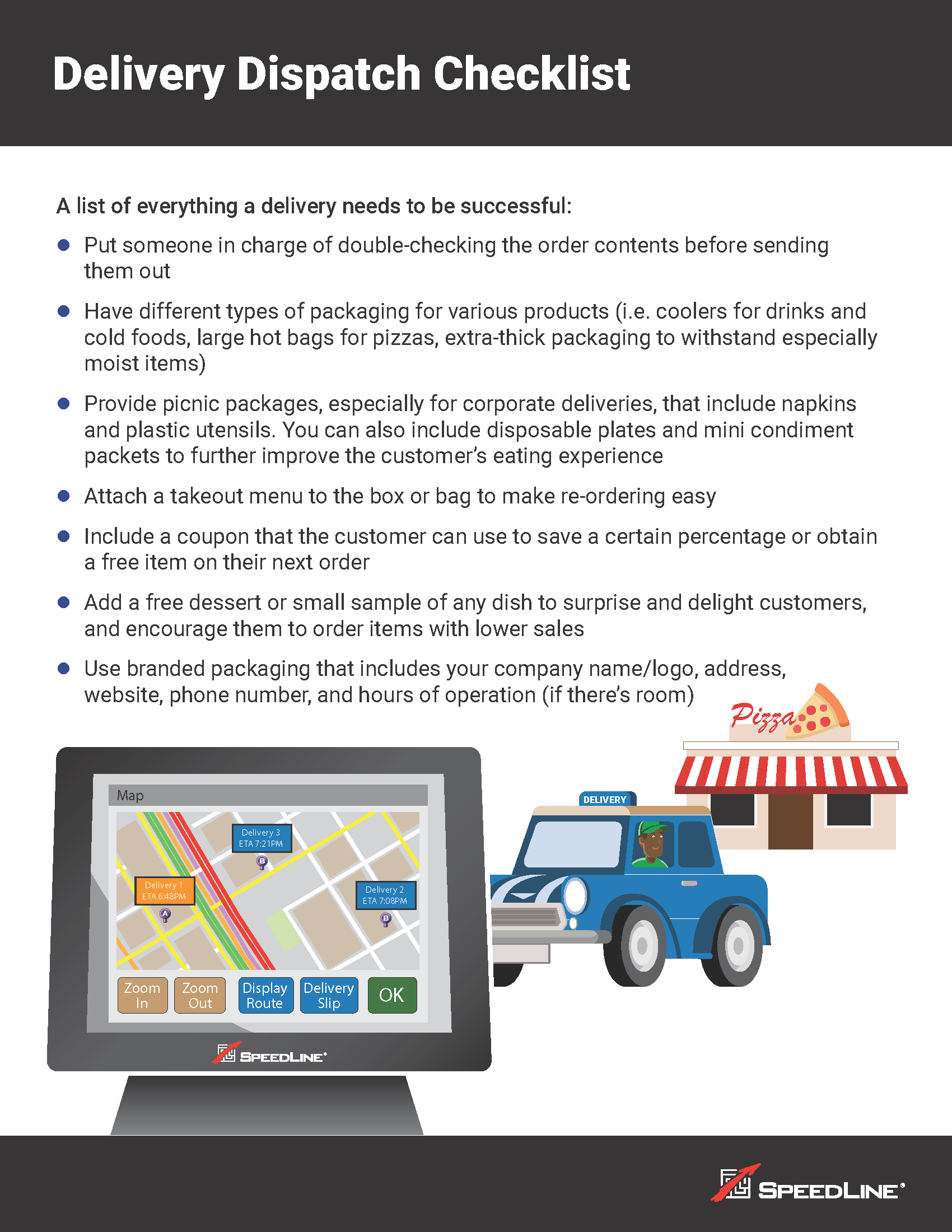 To prevent missing items, assign someone the job of doing a final check of every delivery order before it is put into the hands of a driver. It's also important that you have a restaurant setup where third-party online orders are fed directly into your POS rather than having to be manually re-entered from a separate tablet (and possibly messed up in the process).
But a second, even more disturbing, possibility is that the delivery drivers are snacking on the food during transportation. This may be more common than you think, with nearly 30% of drivers admitting to eating a customer's food during delivery.
You can prevent occasional driver snacking by using tamper-proof packaging. For example, seal food packaging using stickers to ensure no one has touched it before it arrives at the customer's door.
2. Long Delivery Times
No matter how tasty your food might be, people are only willing to wait so long for it to arrive. In most cases, this tends to be a maximum of 40 minutes. Only about a third of customers will be ok with waiting any longer.
Luckily, there are many strategies you can implement that will help speed up each and every delivery. By using a visual dispatch system, you can see exactly which orders can be sent out together in order to minimize travel time. You'll also have color-coded indicators to inform you when an order is running behind so that you can better prioritize orders and update customers regarding their food's ETA.
Setting up delivery zones will also help set customer expectations from the start. Delivering to someone who lives 5 miles from the restaurant is going to take a lot longer than delivering to an address only 2 miles away. And having a very general delivery window, instead of a fixed time (e.g. "Your delivery will arrive in 35-50 minutes") will not cut it because customers tend to think optimistically and get annoyed even if an order falls within the latter half of this time period.
You can give a more accurate delivery time if you add delivery minutes when setting up delivery zones that are further from your store. Some systems are advanced enough to use current traffic conditions when informing customers of the ETA for their food.
When you've done everything you can to reduce delivery times, the next best thing is to set appropriate expectations, so customers have advance notice and can plan around long wait times. This improves the customer experience, as deliveries are not "late.".
3. Incorrect Online Ordering Menus
From a customer's perspective, there's nothing more frustrating than looking for something specific but not being able to locate it on the online menu, or even worse, finding the perfect dish on the menu, only to discover that it's not available, out of stock, or incorrectly priced. You can avoid all of these scenarios by using a POS that can help automate your menu maintenance.
Whether you have a single restaurant or need to manage menus for multiple locations, the right POS can ensure the correct items are shown for each store, and automatically synchronize prices and out-of-stock items with the in-store menu. This means your customers are never frustrated by ordering an item from a store, only to get a call telling them the item is not carried at that location or is out of stock.
By overcoming the challenges of missing food, unreasonably long delivery times, and online menu mistakes, you can create a more satisfying delivery experience that customers are sure to love. And to improve your delivery setup even further, check out this article on what benchmarks can improve your delivery profitability.
---
Posted on Tue, Sep 21, 2021 @ 08:09 AM.
Updated on June 22, 2022 @ 6:57 PM PST.
---