When you deliver a pizza, is it profitable? If it's not, you should be reevaluating your delivery zones and charges. Are you charging enough to cover gas prices, insurance, and driver labor for each neighborhood you deliver to?
Setting up delivery zones and charges for your pizzeria will help you keep ahead of the costs. Most customers are willing to pay an extra charge for the convenience of home delivery.
What are delivery zones?
First things first: delivery zones are geographical areas used by restaurants to define where they offer delivery service. Often, pizzerias and delivery restaurants create multiple zones used to charge fees that directly correlate with the cost of delivering to that area. The boundaries for the zones can be determined by streets, distance from the restaurant, or geographical features such as rivers.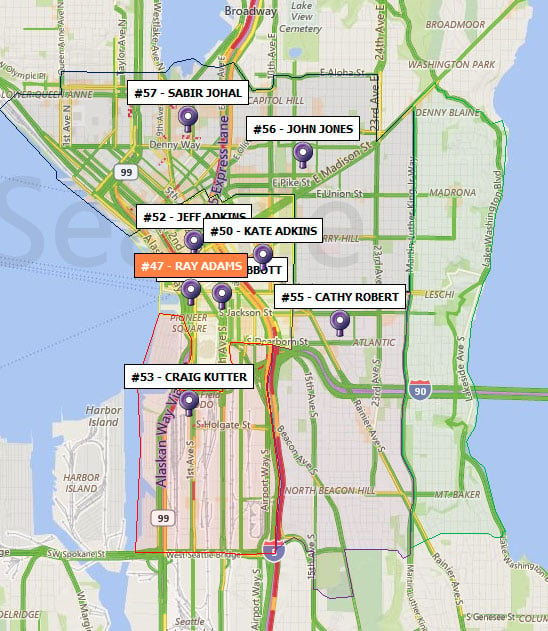 Design delivery zones.
Most delivery-specific POS systems will automatically apply the correct delivery charge based on your customers' delivery addresses. The true costs for each delivery will vary from address to address, but creating multiple zones keeps prices more affordable for customers ordering from locations close to the restaurant, and helps you recover your higher costs for delivery to customers further away.
SpeedLine permits pizzeria-owners to define zones two ways: Based on the radius from the restaurants location, or by manually drawing custom zone boundaries along streets or other geographic features. See how it's done.
Adam Shorter, owner of Cosmo's Pizza, likes that he can manually draw their delivery zone boundaries, because he designs their delivery area to be anywhere a driver can reach within 8 minutes of driving time from the store.
Bill Siwicki, owner of Pizza Works, has designed his delivery area the same way:
"Likewise, it's a very odd territory. We just drive and it's very strange. It's not this big circle where it doesn't make sense. We've gone out and looked and said, "Okay what's this intersection like? There's a train track that's going to derail the delivery." We try to keep all those in mind when we make our delivery areas."
Cover your delivery costs.
If it's not profitable to deliver a $10 pizza to your furthest delivery zone—don't. With most delivery POS systems you can set a minimum charge for distant delivery zones to ensure that you make money on deliveries. This will block your staff from entering delivery orders for less than the minimum amount without a manager override.
Calculate your fees.
First, look over your specific delivery costs. For most pizzerias, those include fuel, labor, vehicle, and insurance expenses. In some states, Workers' Compensation rates are higher for drivers while they're on the road, so remember to take that into account.
Next, determine which costs change substantially by neighborhood and distance from your pizzeria, like fuel prices and tolls. If the costs differ substantially, you may want to create zones with different delivery fees (see below). These would take the increased labor and fuel prices into account, and allow you to have lower fees closer to your shop.
Determine if you want to charge:
a fixed dollar amount for each order; or
a percentage of the order subtotal; or
a charge based on delivery zone.
When we surveyed pizzeria owners, we found that restaurants with larger delivery areas were more likely to charge based on zones. Delivery areas that were smaller than 5.5 miles were more likely to charge a flat rate for deliveries.
Whatever method you choose, ensure you add a bit of a cushion in case of sudden price increases. If the price of gas rises dramatically in a short period of time, are you still going to make money on deliveries? By setting a cushion when you calculate your charges, it will ensure you don't need to increase delivery charges too often.
Keep fees consistent.
Once you've set up your delivery zones and fees, keep them consistent. Diana's Cucina & Lounge owner Diana Cline suggested setting up delivery zones and charges directly in your POS:
"Before we installed our SpeedLine POS, we would guess where our customers lived based on our knowledge of the area," explains Diana, "and then charge them something we thought would work. But fees changed all the time. When we installed [SpeedLine], we set up delivery zones and charges in the computer. All we have to do is press Delivery, and the computer charges the right amount. Customers are happy because they do not get overcharged. And we're ecstatic because we're collecting an extra $40K a year in delivery fees."
Include time-based changes.
Most delivery-focused POS systems will let you change settings for a zone based on the time of day. These changes can be automated to ensure accurate quoted times, profitable delivery, and the safety of your drivers.
Let's be honest: even in the nicest cities, there may be some places you aren't comfortable sending delivery drivers late at night. You could have:
One zone entry with a start time of 8 AM that has no minimum charge, and a quoted time adjustment of 10 minutes and,
A second entry for the same zone with a start time of 9 PM, a minimum charge of $20, no quoted time adjustment (because there's less traffic), and a restriction that requires a manager override for late deliveries to the zone (because it's a higher risk crime area).
A delivery POS makes these time-based changes automatically.
Monitor your performance.
Monitor the performance of your delivery zones over time. If you start noticing a pattern of late deliveries in a certain area, it may be time to adjust your delivery zone boundaries or quoted times.
Most delivery POS systems will offer delivery performance reports. SpeedLine LiveMaps lets you view reports as a heat map of late deliveries. A few months ago, we covered using heat maps to monitor your pizzeria's delivery performance and marketing campaigns.
Keep ahead of costs.
Once you've set up your delivery zones and fees, set up a reminder for yourself to check your delivery zones every 6 months. In addition to monitoring your delivery performance, you should use this reminder to check local gas, insurance, and labor costs. If necessary, increase your delivery fees slightly.
Delivery zones and fees are the best way to ensure your delivery service remains a profitable part of your business. Looking for more ways to increase the profitability of your delivery program? Download More Profitable Delivery: a 30-Day Plan.
---
Posted on Thu, May 16, 2019 @ 07:05 AM.
Updated on April 6, 2021 @ 8:35 PM PST.
---