How many times has your restaurant sent out a delivery, only to have your credit card processor chargeback the payment a month later? Pretty frustrating isn't it?
We recently surveyed 95 pizzerias around the United States, and 78% of them believe that chargebacks negatively impact their business.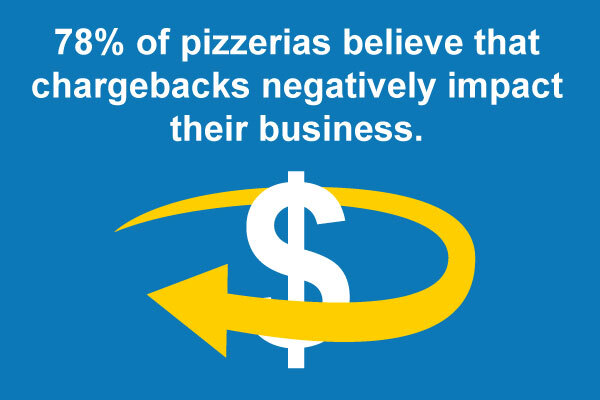 What Is a Chargeback?
A chargeback occurs when you accept a credit card payment, and then the cardholder calls their credit card provider to dispute the charge. They could be disputing it for a variety of reasons, including:
they didn't authorize the charge (say their child "borrowed" the card and ordered a pizza),
they don't recognize the charge on their bill (if the name of your restaurant is different from your DBA name, they may not know what the charge is for),
their card information was stolen and the thief used it to order a pizza from you.
Whether it is a valid reason or not, the credit card provider will claw back the payment that was made to your business, and often charge you an additional fee. 81% of consumers admit that they file chargebacks out of convenience, often going that route instead of contacting your company directly. On top of that, many consumers aren't even aware of the differences between a chargeback through their credit card, and a standard return.
While the average pizzeria reports only experiencing two chargebacks per month, some pizzerias reported losing up to $3,000/month.
How Can I Prevent Chargebacks To My Restaurant?
As part of our recent survey, 89% of pizzerias reported that they accept credit card payments both online and over the phone. Both of these payment methods are highly susceptible to chargebacks because they are considered card-not-present transactions. That means that you are using the card number, and not the EMV chip in the card, to process the transaction. The best way to prevent chargebacks is to accept only card-present transactions.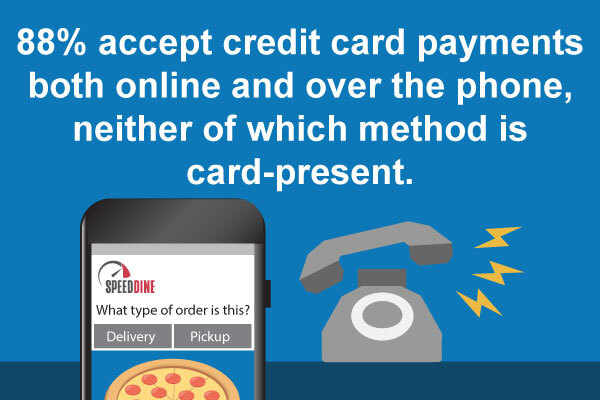 Basically, that means you need your customer to present their payment card, and pay by EMV, for every dine-in, delivery, and pick-up order. There are a lot of benefits to requiring customers to present their card for payment, including increasing payment security for you and your customers. For delivery orders, that will mean accepting payment at the customer's door with a mobile EMV PIN pad.


SpeedLine Pay allows you to accept EMV card payments anywhere: at the point of delivery, at the table, or curbside.
Payment processors want to encourage safe card processing, and card-not-present transactions offer criminals the opportunity to illegally gain access to card numbers and customer information. However, EMV transactions ensure that the card information is encrypted and that neither the physical card nor its information leave the customer's sight.
Learn more ways to prevent chargebacks in the guide 4 Ways to Reduce Chargebacks.
---
Posted on Fri, Apr 09, 2021 @ 13:04 PM.
Updated on June 27, 2022 @ 6:56 PM PST.
---