When it comes to your average person, pepperoni and sausage are the most popular pizza toppings, being preferred by 64% and 56% of Americans, respectively. But what about celebrities? They're often known for their eccentric behavior, so does this extend to their pizza choices too? We wanted to know, so we've created the most extended list of famous people's pizza preferences. From the mundane to the insane, here are what your favorite celebrities and social media influencers like to eat on their pizza.
Actors/Actresses
1. Chrissy Teigen - Hawaiian Pizza
This former model turned actress/game show co-host and wife of singer John Legend is known for her controversial social media posts, with these controversial opinions extending to her preferred pizza topping choice. Even though over a third of Americans can't stand pineapple on their pizza, Teigen says Hawaiian is her favorite type of pizza.
2. Mindy Kaling - Parmesan, Mozzarella, and Spinach Pizza
When this star of The Office and The Mindy Project makes pizzas with her two children, she likes to top them with parmesan, mozzarella, and spinach.
3. Dwayne "The Rock" Johnson - Hawaiian Pizza
This beloved A-list movie star only eats pizza on his historic cheat days. And although he's likely to have more than just a single pizza, his preferred choice of Hawaiian is a shoutout to his Island roots.
4. Jennifer Lawrence - Chili Pizza
While this Hunger Games movie star is known for being very down-to-earth, the way she eats pizza is definitely not. The word is, this mega star takes a slice of standard pizza, puts chili and spaghetti noodles on it, then tops the combo with another slice of pizza. She affectionately calls her creation chili pizza.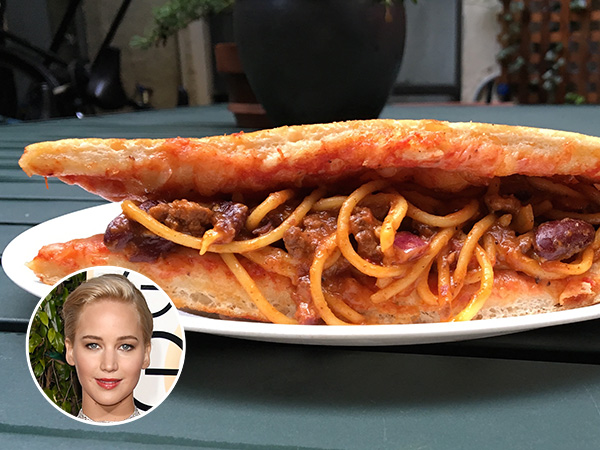 PHOTO CREDIT: PEOPLE.COM
5. Bella Thorne - Pepperoni, Jalapeno, Pineapple, Garlic, Onion, and Cilantro Pizza
From Disney fame to thriller/horror movie star, this actress has dabbled in a wide variety of projects. Her pizza tastes reflect these various interests, with her ideal slice including pepperoni, jalapenos, pineapple, garlic, onions, and cilantro.
6. Ernie Hudson - Pineapple, Pepperoni, and Extra Cheese Pizza
Ghostbusters fans will either be very happy or disappointed to learn that Ernie Hudson likes to eat his pizza with pineapple, pepperoni, and lots of extra cheese.
7. Allison Williams - Cheese Pizza
Known for her role in the shows "Girls" and "Get Out," star likes to keep her pizza simple with lots of cheese and nothing else.
Athletes
8. LeBron James - Chicken, Onion, Mushroom, and Pepper Pizza
Man; this NBA royalty prefers his pizza, and the preferred pizza of this NBA royalty is one topped with chicken, onions, mushrooms, and peppers.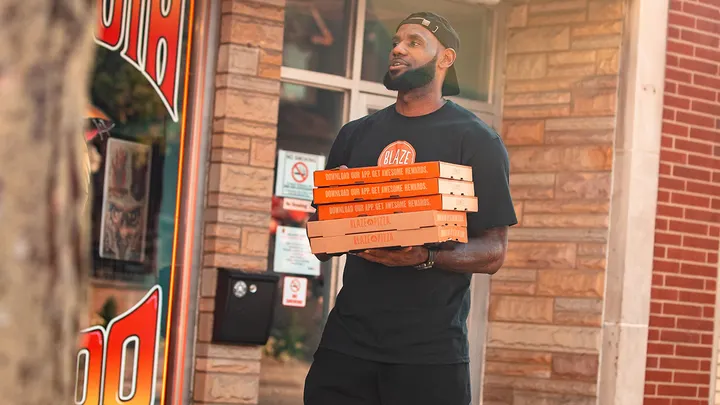 PHOTO CREDIT: BLAZE PIZZA
9. JJ Redick - Shallot and Pepper Pizza
This incredible three-point shooter likes his pizza simple with only two toppings. Shallots and peppers are all it takes to make this basketball star turned sports analyst happy.
10. Brooks Koepka - Pepperoni Pizza
When Brooks Koepka isn't winning millions on the golf course, you might find him chowing down on a big slice of a classic pepperoni pizza.
11. Bryson DeChambeau - Pepperoni Pizza
While Bryson DeChambeau and Brooks Koepka have been rivals for quite some time, there's one thing that they agree on, pizza. Both men prefer that their pizza comes topped with lots of pepperoni.
12. Rory McIlroy - Pineapple Pizza
This Irish golfer's pizza tastes are pretty Canadian, with his all-time favorite pizza having plenty of pineapple.
13. Auston Matthews - Pepperoni, Pepper, Sausage, and Mushroom Pizza
While this Toronto Maple Leaf's captain may be an American, Canadians have adopted him as a hockey legend. Despite this, you won't find any Canadian bacon on his pizza. Instead, he likes to top his pizza with pepperoni, peppers, sausage, and mushrooms.
14. Evander Kane - Pepperoni, Mushroom, and Salami Pizza
Although this Canadian has spent much of his NHL career playing in the U.S., he is now back up North with the Edmonton Oilers, which will give him plenty of time to enjoy some delicious Canadian pizza with pepperoni, mushrooms, and salami.
15. Ryan Johansen - Pineapple, Ham, Bacon, and Ranch Pizza
Ryan Johansen is another Canadian who has spent his NHL career South of the border. But he keeps his love for Canadian things alive by eating his pizza with pineapple, ham, bacon, and a little ranch.
16. Chris Kreider - Hawaiian Pizza
This long-time New York Rangers left winger is a big believer in pineapple on pizza, with Hawaiian being his go-to order.
17. John Tavares - Prosciutto and Arugala Pizza
Tavares likes to keep it classy on and off the ice with his favorite pizza toppings, prosciutto, and arugula.
18. Matt Duchene - Chicken, Mushroom, and Onion Pizza
Matt Duchene has bounced around the NHL with several different teams, which might explain why his preferred pizza is also a bit of a mashup of ingredients, including chicken, mushrooms, and onions.
19. Nathan MacKinnon - Mushroom, Sausage, and Ground Beef Pizza
If this Colorado Avalanche captain is going to eat pizza, chances are it will have mushrooms, sausage, and ground beef.
20. T.J. Oshie - Meatlovers Pizza
This right-winger for the Washington Capitals prefers to get his protein intake through his pizza by piling it high with as many different kinds of meat as possible.
21. Patrick Mahomes - Pepperoni Pizza
The Kansas City Chiefs icon and youngest quarterback to be named Super Bowl MVP likes to keep things simple, especially when it comes to pizza. All it takes to make Mahomes happy is a tasty slice of pepperoni pizza.
22. Josh Allen - Pepperoni, Mushroom, Artichoke, and Jalapeno Pizza
Despite coming from a small farming town, this Buffalo Bills quarterback likes his pizza a bit fancier with pepperoni, mushrooms, artichokes, and jalapenos.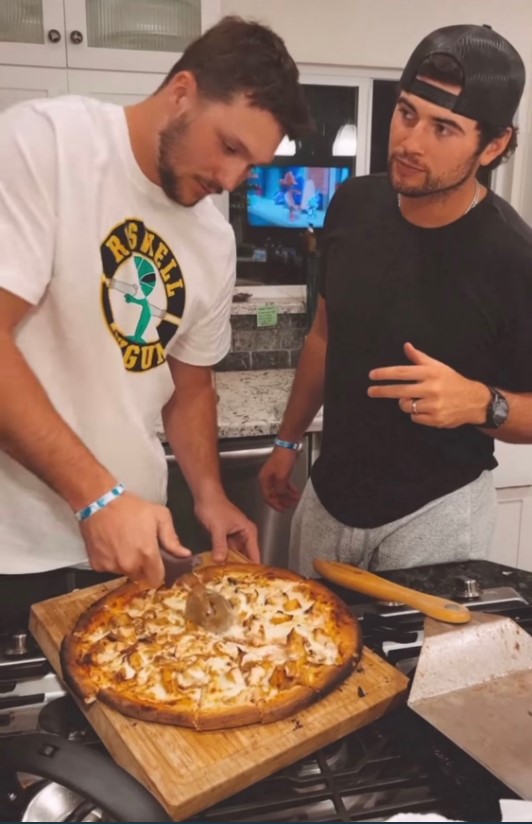 PHOTO CREDIT: KENNEDY STIDHAM / BRADLEY GELBER TWITTER
23. Jimmy Garopallo - Pepperoni Pizza
While San Francisco is often known for its unique attractions, this 49ers quarterback likes to stick to the pizza classics, with pepperoni being Garopallo's favorite topping.
24. Mark Andrews - Pepperoni Pizza
When it comes to pizza, this two-time Pro Bowl winner will most likely be enjoying a few slices of a classic pepperoni pizza.
25. Aaron Jones - Pineapple and Pepperoni Pizza
Aaron Jones is a big fan of pineapple on pizza. The Green Bay Packers back likes pairing it with some pepperoni and chowing down on his downtime.
Musicians
26. Selena Gomez - Jalapeno and Mushroom Pizza
Although Selena Gomez has done more than enough acting to put her into the actress category, she is most well-known for her hit songs like "The Heart Wants What It Wants" and "Hands to Myself". When the multi-talented singer sits down to enjoy some pizza, she orders it with plenty of jalapenos and mushrooms.
27. Beyonce - Jalapeno and Extra Sauce Pizza
This superstar songstress has a die-hard fan base; we wonder how many fans would be willing to try this pizza order of jalapenos and extra tomato sauce.
28. Taylor Swift - Margherita Pizza
While the beloved singer started belting country tunes, she has since established herself as a pop powerhouse. But throughout this transition, she still really enjoys the taste of a classic Margherita pizza.
29. Chance the Rapper - Pepperoni Pizza
Chance the Rapper is known as a man of the people who rose to fame primarily due to the fan support of the mixtapes he posted online. And typical of a man of the people, he enjoys his pizza with plenty of pepperoni, the most popular topping in the world.
30. Ed Sheeran - French Fry and Ketchup Pizza
Although Ed Sheeran is beloved all over the globe, his style of eating pizza is not nearly as popular. Like Jennifer Lawrence's interesting pizza choices, Sheeran likes to take a slice of cheese pizza, put some french fries on it, and then cover the entire thing in ketchup.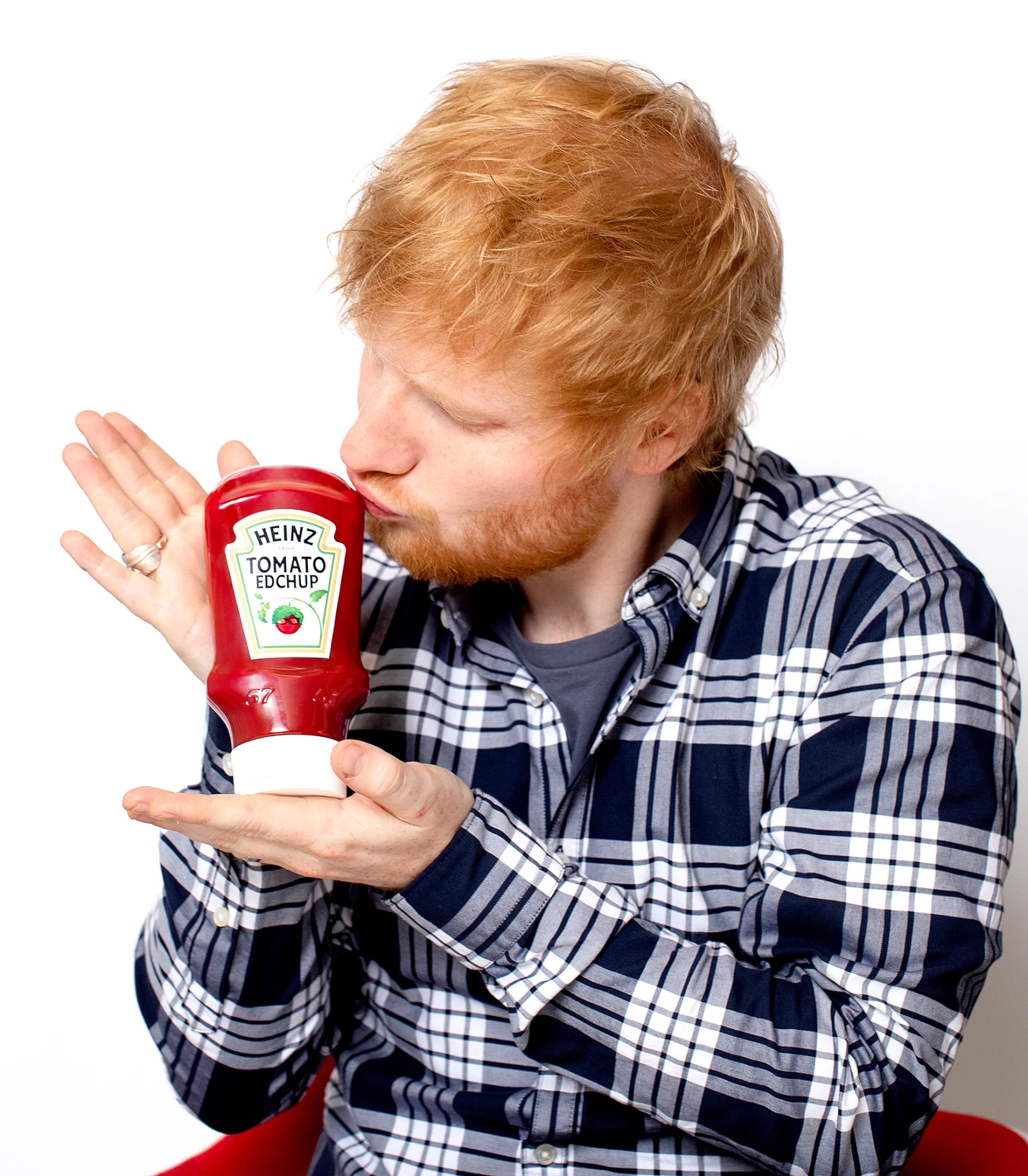 PHOTO CREDIT: HEINZ UK
31. Flo Rida - Pepperoni Pizza
This American rapper has a gift for knowing what type of music people like and then giving it to them. He has this same intuition for pizza, where he prefers a classic pepperoni pizza.
Celebrity Chefs
32. Gordon Ramsay - Margherita Pizza
Gordon Ramsay has made a career out of demanding nothing less than perfection from other cooks, often when cameras are rolling. So it should be no surprise that he eats what many people (especially Italians) would call the perfect slice, a simple Margherita pizza.
33. Jamie Oliver - Sausage, Onion, Pine Nut, and Grape Pizza
Widely known as the chef who strives to make people healthier, it makes sense that Jamie Oliver would top his pizza with sausage, onions, pine nuts, and grapes.
34. Rachael Ray - Onion, Pepper, and Extra Cheese Pizza
This queen of cooking shows will try just about any pizza, but her go-to order will include onions, peppers, and a bunch of extra cheese.
35. Bobby Flay - Anchovy and Mushroom Pizza
The Iron Chef must have a bit of an iron stomach if his favorite pizza includes anchovies and mushrooms.
36. Wolfgang Puck - Onion, Smoked Salmon, Dill Creme Fraiche, and Caviar Pizza
The mentor of Gordon Ramsay couldn't have more different pizza tastes. While Ramsay prefers classic pizzas, Puck enjoys his personal creation. His signature pizza includes onions, smoked salmon, dill creme fraiche, and some optional caviar.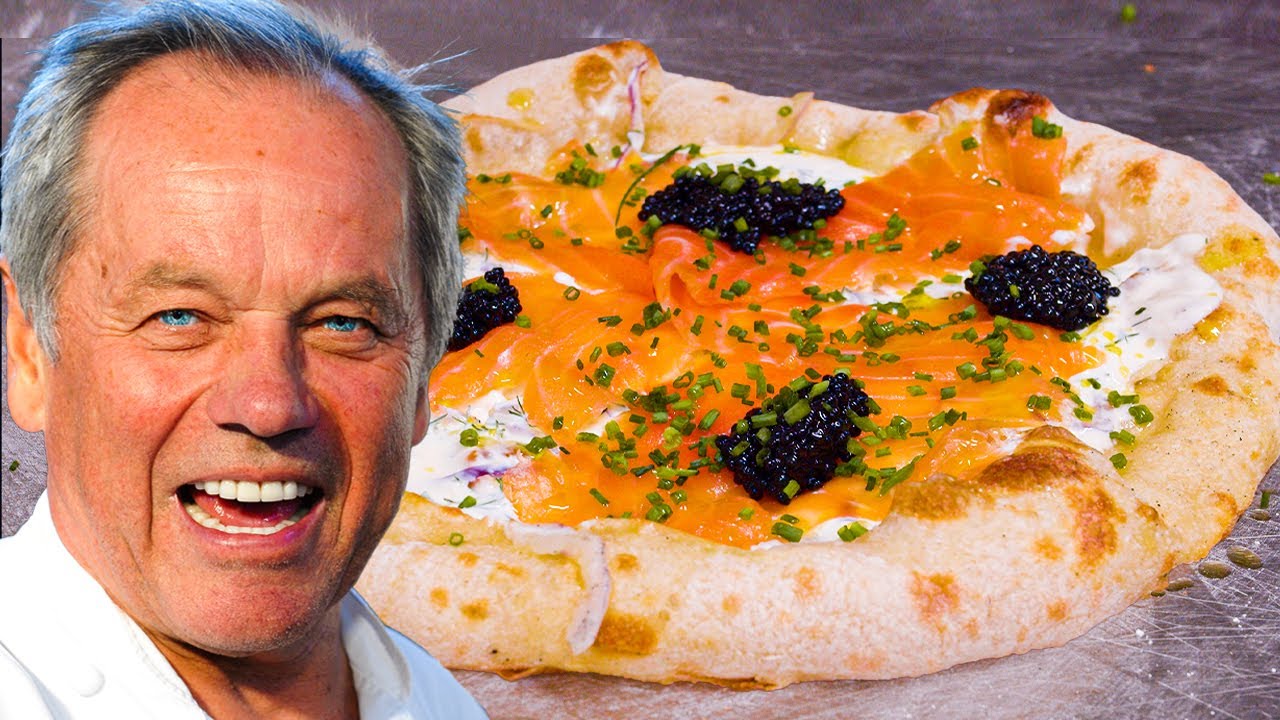 PHOTO CREDIT: DISHED
37. Buddy Valastro - Sausage, Meatball, Ricotta, and Pepper Pizza
Most people will know this chef as the Cake Boss, but he's also known to enjoy a slice of pizza every now and then. When he does, it's likely a sausage, meatball, ricotta, and pepper pizza.
Social Influencers/Miscellaneous Celebrities
38. Kylie Jenner - Pepperoni Pizza
Kylie makes headlines for various reasons, including being listed as the youngest self-made billionaire in history. But her choice of pizza isn't about to make any headlines anytime soon with a classic pepperoni option.
39. Kendall Jenner - Margherita Pizza
This lifelong model and reality star doesn't shy away from enjoying a slice of pizza, which in her case is likely to be a Margherita pizza.
40. Khloe Kardashian - Margherita Pizza
The youngest of the Kardashian sisters is known for her role in the family reality show, Keeping Up With the Kardashians. Although not seen on the show, Khloe enjoys a Margherita pizza occasionally.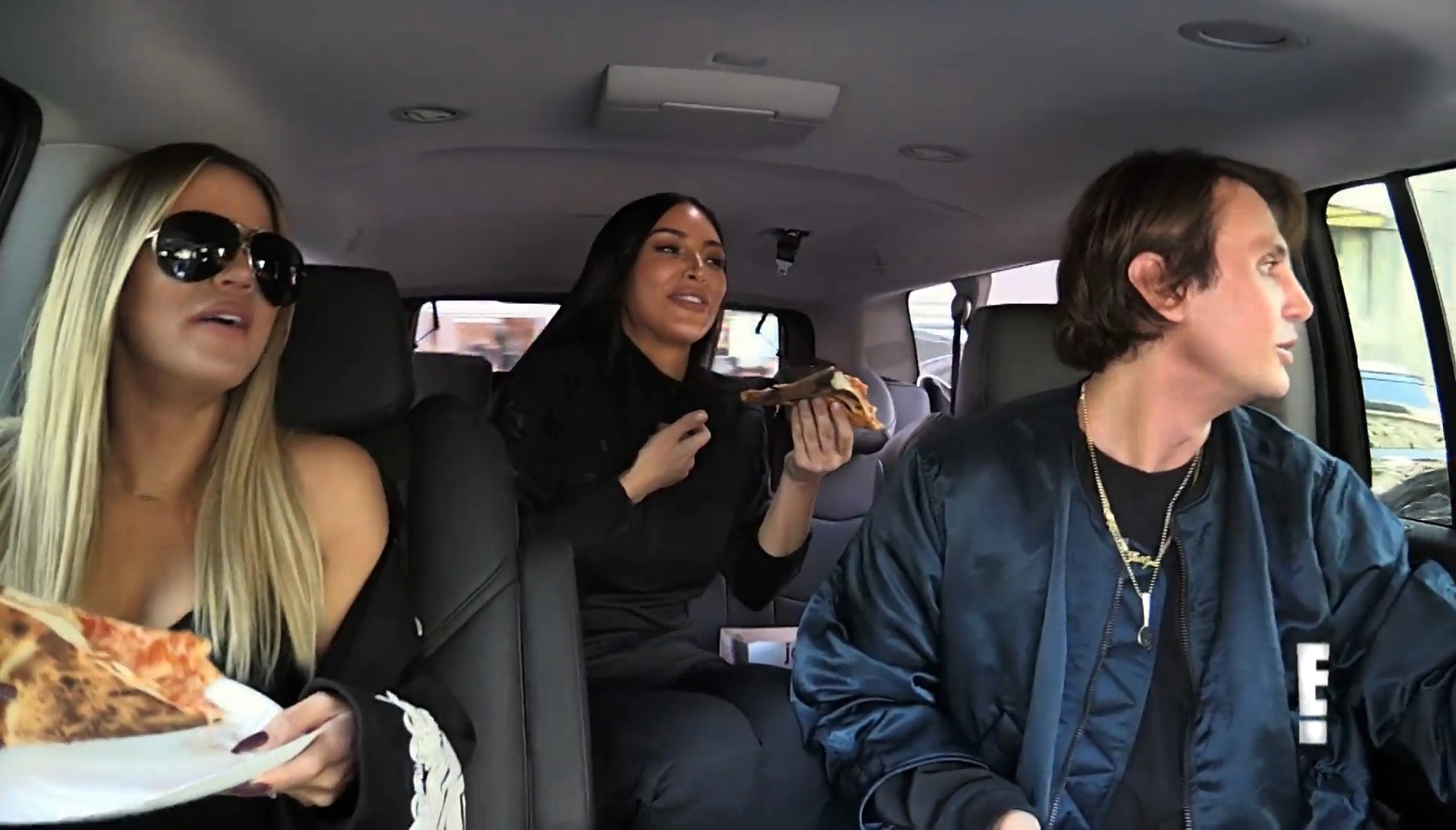 PHOTO CREDIT: E ONLINE / KEEPING UP WITH THE KARDASHIANS
41. Kate Middleton - Bacon Pizza
While royalty might not be your first thought when thinking of pizza, that hasn't stopped the Duchess of Cambridge from snacking on some bacon pizza here and there.
42. Lauren Conrad - Pepperoni Pizza
With millions of followers on her various social media accounts, this reality tv star and fashion designer doesn't eat a ton of pizza. But when she does, she prefers a simple pepperoni pizza.


While we can't guarantee you'll get celebrity business by having these pizzas on your menu, it could be a great way to get more customers in the door with these celebrity-inspired dishes. Check out our new menu management ebook if you're interested in learning other ways to improve or change your menu.
---
Posted on Thu, Jun 16, 2022 @ 08:06 AM.
Updated on June 16, 2022 @ 3:30 PM PST.
---