In today's competitive job market, employee loyalty can be hard to find. At SpeedLine we are proud of our spectacular team, and value the loyalty of all our staff who have contributed to customer satisfaction and the overall success of the company. And SpeedLine has been very fortunate - this year two employees celebrate 10 years at SpeedLine.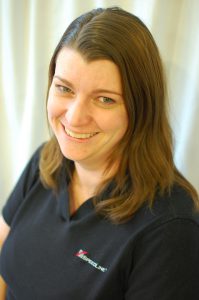 Christina – Christina joined SpeedLine in January of 2006 as Support Technician. Having two years of experience in a similar role at another company, Christina was an instant success assisting customers with the in-and-outs of their point of sale systems, training them on maintaining their menus, and troubleshooting problems. Recognized as making a difference to her customers, Christina was promoted to Support Project Specialist, where today she continues providing exemplary service through working on special projects as well as assisting the support technicians on complex issues. Christina's favorite part about SpeedLine is the people. "I've never worked for a company that has such high values and is such a close family." says Christina.
Over and above customer support, Christina supports the staff as a designated First Aid Attendant. On a personal note, Christina loves to sing, and enjoys time spent camping with her family. Congratulations Christina!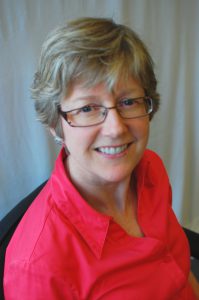 Lisa – Lisa came to SpeedLine 10 years ago this past March. While working as a biology lab instructor at a college, Lisa decided to make a 180 turn in her career and return to school with the goal of becoming a technical writer. After graduating with a certificate in Technical Communications from SFU, Lisa started with SpeedLine in the Training Department, where she was called upon to develop online help, a user guides, and training documentation. Today Lisa is part of the Marketing team, and is responsible for more than just technical documentation; Lisa also creates marketing collateral such as newsletters, blog and web content and product sheets. When we asked Lisa about the SpeedLine team, she great things to say. "While I've learned a lot about our products in the past 10 years, I still rely a lot on the more technical members of the team to be my 'SMEs' (Subject Matter Experts). Everyone at SpeedLine who I've asked for help has been very generous with their time, extremely knowledgeable, and truly professional. That makes my job a lot easier."
Above her technical contributions, Lisa in an integral member of the Green Team and enjoys supporting campaigns to keep the planet clean! In her spare time, she is an avid outdoors person who enjoys hiking and kayaking, as well as Contra dancing. Congratulations Lisa!
---
Posted on Mon, May 30, 2016 @ 07:05 AM.
Updated on May 18, 2020 @ 6:36 PM PST.
Posted by Tricia Hoy



| Author's website
---

---