SpeedLine developers have been busy lately incorporating customer suggestions into our software. Here's a summary of new features that have been recently added to SpeedLine POS and SpeedDine online ordering.
SpeedLine POS
SpeedLine Cloud Reporting & Analytics™
SpeedLine users can now make sound decisions based on real-time data they can access from anywhere with this add-on to SpeedLine 8. An Analytics subscription includes these features:
View built-in dashboards, or create your own.
Filter data by date, store, or any value to focus on the figures that are important to you.
Drill into chart data, see trends, and forecast future changes over time.
Email shared dashboards to yourself once, or on a schedule.
Export dashboards to PDF for printing or sharing.
Receive instant email alerts when a value varies from the threshold you set.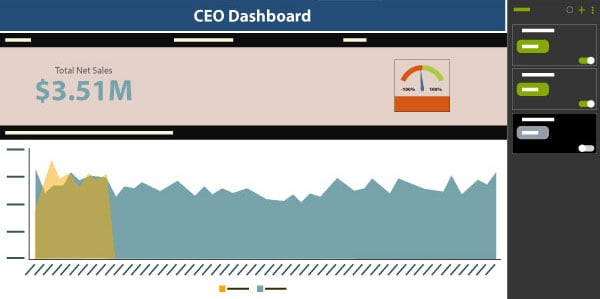 Summon a DoorDash Delivery Driver to Help Out
Through a new integration with DoorDash Drive, SpeedLine users who have signed up for the DoorDash Drive service can easily use DoorDash to deliver any order when in-store drivers are not available:
Assign deliveries to a DoorDash "Dasher" from the Terminal Dispatch screen.
View estimated pickup and delivery times and fee before submitting the request.
When the driver arrives for pickup, see only DoorDash orders on the Tickets screen by touching a "3rd Party Delivery" button.
Track the delivery on the DoorDash Drive portal.
Pay Tips on Pay Period End
With most guests paying with cards, it's not unusual for a restaurant to run short of cash to pay driver and server tips at shift end. Based on requests from pizzeria owners, we've added the option to pay credit card tips at the end of a pay period with other wages, rather than at bank close.
More Options for Customizing Ticket Lists
SpeedLine's unique customizable ticket lists let you choose exactly which information to show about every ticket. In SpeedLine 8, we've added some new options:
List the original source for tickets from 3rd-party sources like Grubhub and DoorDash, to make finding orders faster when the 3rd-party driver arrives to pick them up.
Include the city name in ticket addresses, to avoid confusion when your delivery area covers more than one town, and there are duplicated street names.
SpeedDine Online Ordering
Customer Messaging Additions
Inform your customers: Add an important notice banner to the top of all ordering site pages, so you can tell online customers about upcoming changes to hours, or announce special events.

Display a custom message during checkout to inform customers about COVID delivery protocols or tipping options.

Format the footer that appears at the bottom of site pages with bolding, italics, underlining, or bulleted lists.

Brand your communications: Add your company logo

to the top of the order confirmation emails that are automatically sent to customers after they submit an order.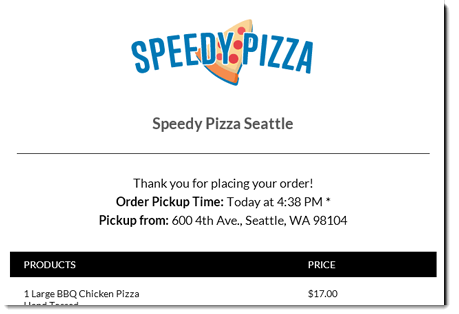 Restrict Deferred Ordering Times
Set a time range when you won't accept deferred orders to prevent kitchen overload on days and times that are always busy, while continuing to accept "As soon as possible" orders during those times.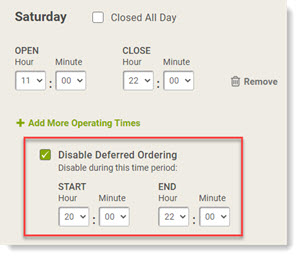 Quoted Time Ranges
Enter a quoted time range (rather than a single quoted time) to allow for variations, and set more realistic expectations with your customers.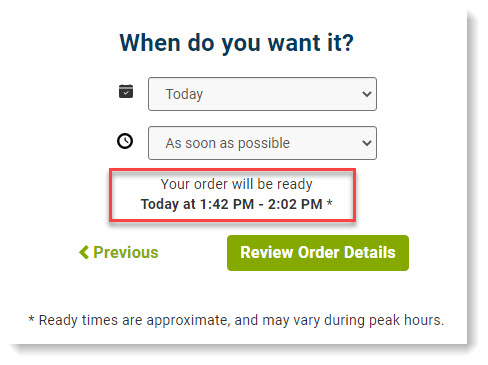 Gluten-Free Menu Icon
A gluten-free carousel icon has been added to SpeedDine Admin to support this popular menu category.

---
Posted on Mon, Jan 31, 2022 @ 11:01 AM.
Updated on May 4, 2022 @ 12:02 AM PST.
---