For every success story in the pizza industry, there are at least a dozen other instances of someone or something crashing and burning. This is because it's a cutthroat industry where closures frequently outnumber pizzeria openings.
But as the famous Irish novelist, James Joyce once said, "mistakes are the portals of discovery." This is good news for you because it means that you can read through these major pizza blunders and learn from them so that you don't make a similar mistake.
1. Flavors of Now - Pizza Hut

In 2014, Pizza Hut tried to introduce a new line of pizzas that were classified as "gourmet". They included toppings like cherry peppers, honey-sriracha crust, and various balsamic drizzles. Labeled as the 'Flavors of Now' menu, this promotion bombed and contributed to a 3.5% drop in sales for the quarter.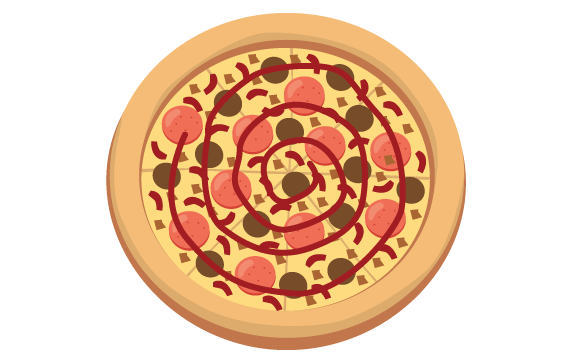 Specialization in such a crowded market is a valuable tool. Trying to do too much, such as offering gourmet pizza options in addition to the already well-established classic/traditional pizzas offered at your store, is going to lead to customer confusion over what your brand is and what you offer. Pick a brand identity and stick with it!
2. Priazzo - Pizza Hut

Pizza Hut attempted to popularize deep-dish pizza across the country in the '80s, even going so far as to spend $15 million on marketing the idea, known as 'priazzo'. It involved two layers of crust that contained a ton of cheese and other toppings in-between them, which made it far too costly and time-consuming to make.

Don't mix pizza styles as different as New York style and deep dish. Their major differences cause a wide range of item cost and out-the-door time, which leads to an inconsistent customer experience when ordering from your company.
3. McPizza - McDonald's

During the late '80s and early '90s, McDonald's decided to expand their menu options to include pizza, which they deemed 'McPizza'. Unfortunately, the time it took to make these pizzas wasn't compatible with their business model of producing food within only a couple of minutes.

If speedy service is an integral part of your business model and brand identity, don't offer menu items that hinder your ability to get food out the door as fast as possible. Otherwise, even food that is universally loved (like McPizza was) will end up being a failure to meet your customers' time constraints.
4. Oreo Dessert Pizza - Domino's

Traditionally, pizza is savory, but Domino's took a different approach with this Oreo dessert pizza back in 2007. It involved a large cookie as the base, which was then topped with crumbled Oreos and vanilla sauce. The fact that it was served hot was the final straw that caused countless fans to quickly dismiss this sweet pizza as a disaster.

When the vast majority of your menu and best sellers include traditional savory pizzas, it's probably not a good idea to make the exact opposite of that and expect it to be a big hit. This is another example of the right product served to the wrong target audience. If you run a restaurant largely focused on dessert, then a dessert pizza can actually be a great idea (as evident by the success of Dairy Queen's line of Treatzza Pizzas).
5. Rapid Expansion - Pie Hole Pizza

In less than a year, the small Illinois-based pizza chain Pie Hole Pizza Joint went from having two locations to zero. After attempting to open a second location prematurely, the company suffered from financial challenges that caused them to close the doors on both of their locations within 12 months of each other.

There are certain things that you need to have when deciding to expand your restaurant business. Most notably, you need to be selling enough product that you're consistently pulling in profits, and feel like your pizzeria is running on cruise control instead of struggling. If you try to expand before all the pieces are in place, it'll inevitably lead to financial problems that can take down your entire company.
6. Nothing But Stuffed Crust - Pizza Hut

While it may be a bit premature to call this a failure, early reactions to Pizza Hut's 'Nothing But Stuffed Crust' are not very promising. At the beginning of 2021, the multi-national pizza chain introduced this Frankenstein-esque creation to a handful of U.S. locations for a limited time. It immediately resulted in a very mixed reaction from their customer base.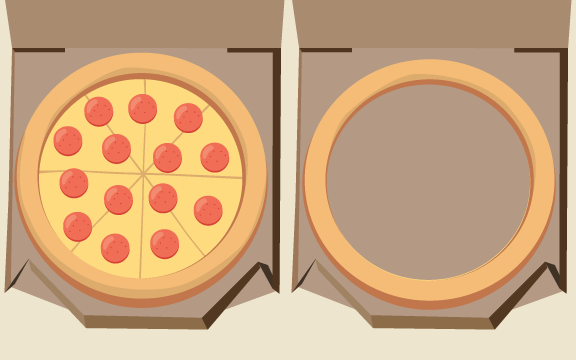 While gimmicks can be a good marketing tool, you need to make sure that what you're offering your customers is something they actually want. You can help determine this by running customer surveys.
Don't let your business show up on our next list. Instead, subscribe to our blog for more helpful tips that can help prevent your pizzeria from heading down the wrong path.
---
Posted on Thu, Jan 14, 2021 @ 08:01 AM.
Updated on May 3, 2022 @ 10:42 PM PST.
---