Did you know you can increase your sales using your existing customer database? There are many benefits in developing a marketing campaign using your current client information that can be cost effective, target specific audiences, and send tailored marketing messages.
SpeedLine POS can provide you with a visual insight into customer purchase trends and history using color-coded customer data heat maps that represent your regions and zones which can help you to achieve these goals and drive sales in your restaurant.
Once customer addresses have been mapped and validated with the Customer Mapping Wizard in your SpeedLine POS system, Store Manager can provide valuable information in the customer maps reports to define and target your customers, including:
Demographics – Define who your customers are
Geographics – Locate where your customers live
Psychographics – Determine purchasing trends and hotspots
Behaviors – Monitor specific customer actions such as coupon usage or inactivity
Pete Caruso, owner of Pasta Mia in Chicago, understands the importance of marketing to current customers. Caruso and his team also use their SpeedLine POS for database marketing. Every month they run a specific report to target inactive customer and promote a limited-time offer or coupon deal especially designed to recover lapsed customers. "It's our best promotion," Caruso says. "We see a significant number come back in, and rarely do I see the same customers on the next month's report!"
In looking closer at your customer information, you can develop marketing strategies to generate sales and increase profits today.
Find out how you can target your marketing with your existing clients using heat maps with SpeedLine Solutions.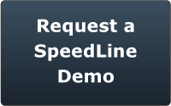 ---
Posted on Thu, Jul 30, 2015 @ 08:07 AM.
Updated on March 3, 2020 @ 6:40 PM PST.
Posted by Tricia Hoy



| Author's website
---