Winning new customers can be an expensive and time consuming venture. We understand how much more money and time it takes to win new customers. In this post, we're focusing on how you can increase revenue by boosting add-on sales.
Upselling is all about increasing overall revenue by boosting the size of each order. To make it easy for staff to upsell consistently, build automatic suggestive selling prompts into your POS order screens.
Item-specific upsells often net the best results. For instance, you might upsell cheese on a pizza ("Extra Cheese on That?") or upsize a soft drink ("Make it a large for just 30 cents more?"). This kind of prompt is easy to set up in your menu using an enforced modifier. This is the same method you would use to remind staff to ask what dressing a customer wants with their salad.
When we surveyed pizzerias across North America, 49% of them told us they upsell appetizers, while 16% upsell sizes, and 8% upsell extra cheese.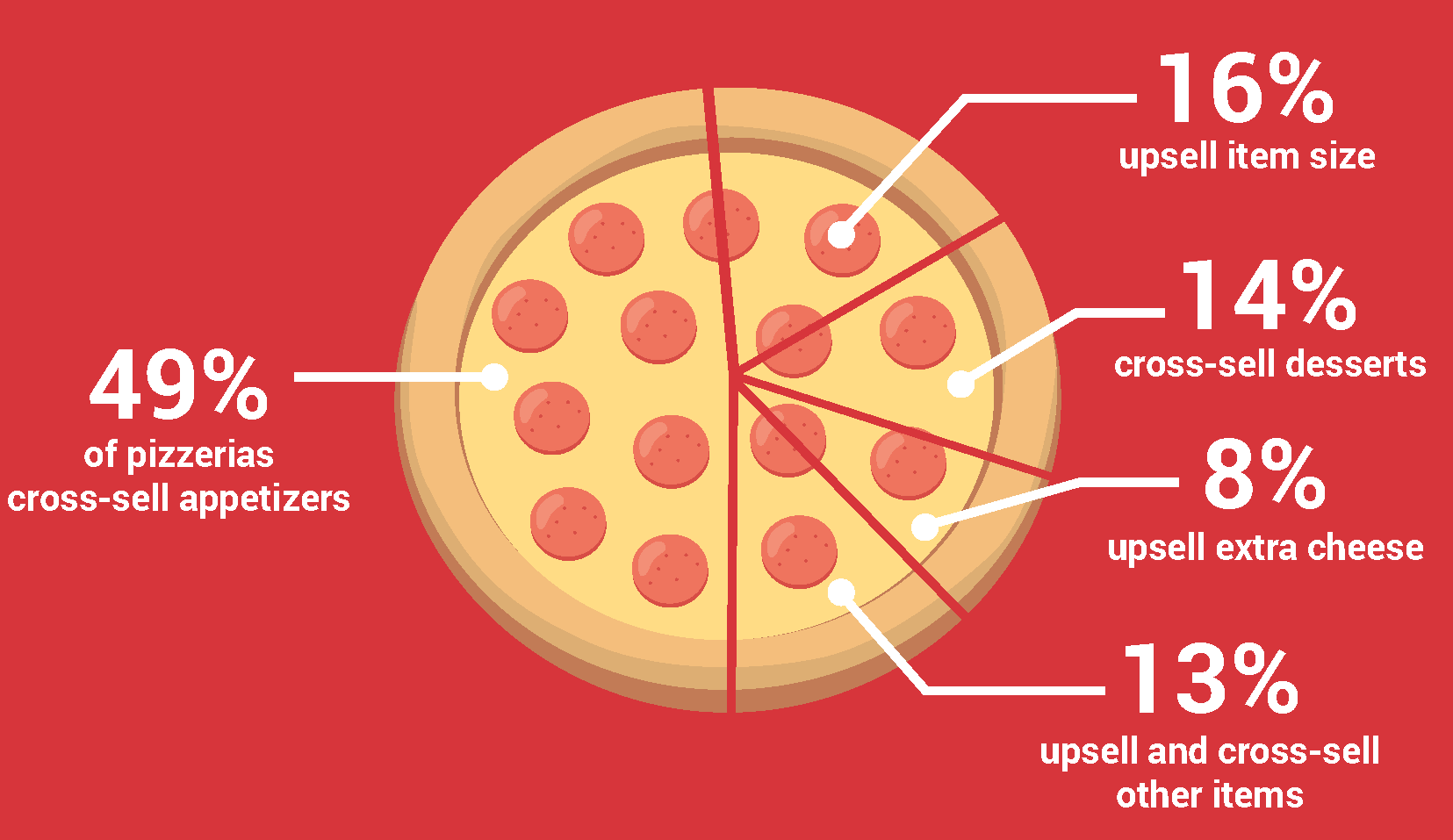 A general upsell at the end of the order is another opportunity to introduce a new or popular add-on item ("Have you tried our new cinnamon sticks?").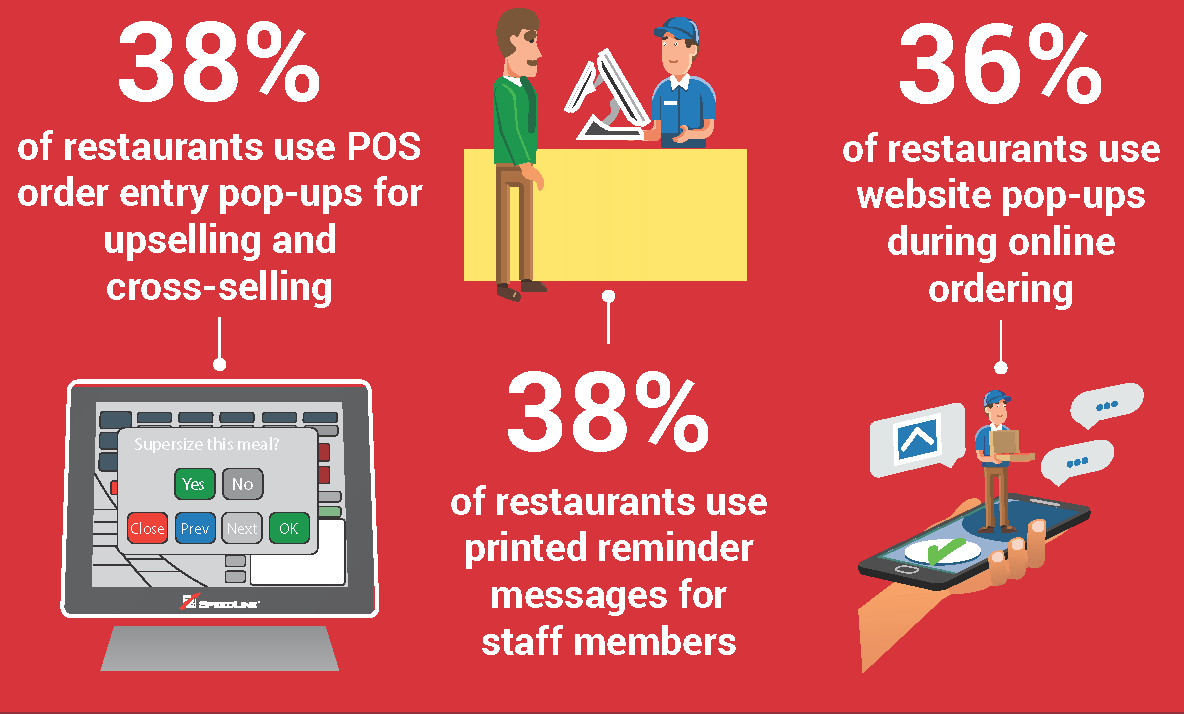 Another way to increase the size of an order is to offer meal deals. You can cater to discount hunters with meal deals, without lowering your regular prices. Meal deals typically don't cut as deep into profits as other discounts. And they have the added benefit of increasing the order size. In fact, some meal deals don't even discount items at all, but they still work for two reasons: they are fast and convenient to order, and customers perceive that a package offer is good value, even if the actual discount is minimal.
To design an effective meal deal, use your POS system's sales and food cost reports to identify high margin add-ons to pair with your best sellers.
We all know the saying that a picture is worth a thousand words. Certainly this applies to visuals and upselling. Adding mouthwatering images to customer displays at the point of sale can boost add-on sales.
That's one of the reasons online ordering is successful in driving up order size as well. Great looking photography can actually make us salivate, so it's not surprising that it can motivate hungry online shoppers to order more.
---
Posted on Fri, Mar 05, 2021 @ 09:03 AM.
Updated on June 22, 2022 @ 4:41 PM PST.
---