Recovery from the pandemic hasn't been easy for many pizzeria owners throughout the United States. While some were able to quickly switch to delivery, take-out, and curbside pick-up to survive, it hasn't been easy. And now, as the restaurant industry re-opens, they are suffering from a new problem: a labor shortage.
The labor shortage has been industry-wide, with the National Restaurant Association reporting that 72% of restaurant operators see recruiting and retention as a top challenge.
In August, we surveyed pizzeria owners throughout the United States, and over 90% reported being currently short-staffed. An overwhelming 98% said they had experienced difficulties hiring within the past three months.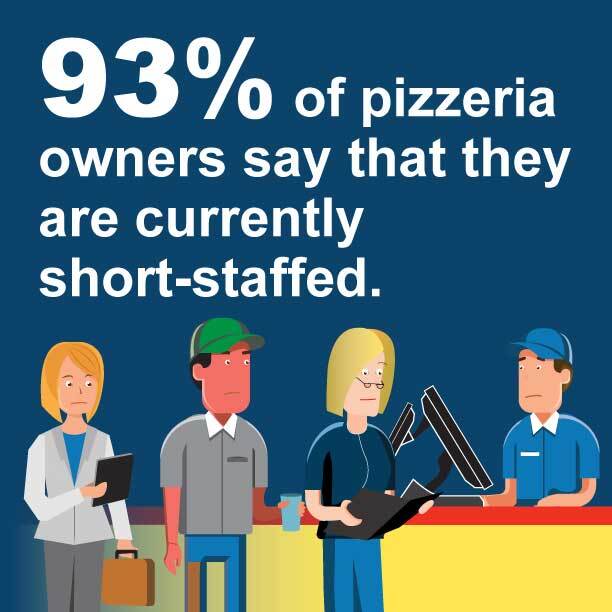 Not surprisingly, many pizzeria owners are reporting that the labor shortage is causing them stress, with almost 80% of survey respondents with one location saying they are "very stressed." That number decreases to less than 70% for pizzeria owners with two to four locations.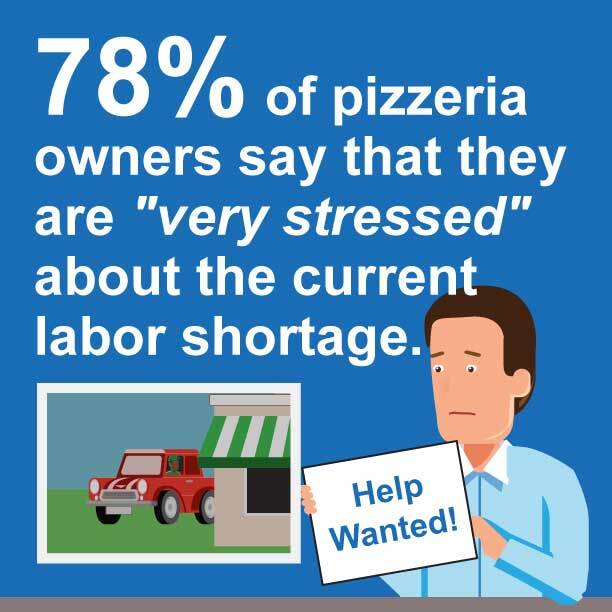 It appears the biggest problem is hiring for entry-level positions, such as delivery drivers (75% of pizzerias reported issues), line cooks (71%), cashiers (64%), and servers (51%). As for non-entry level positions, just 7% of pizzerias had issues hiring managers and supervisors and 27% had issues hiring chefs.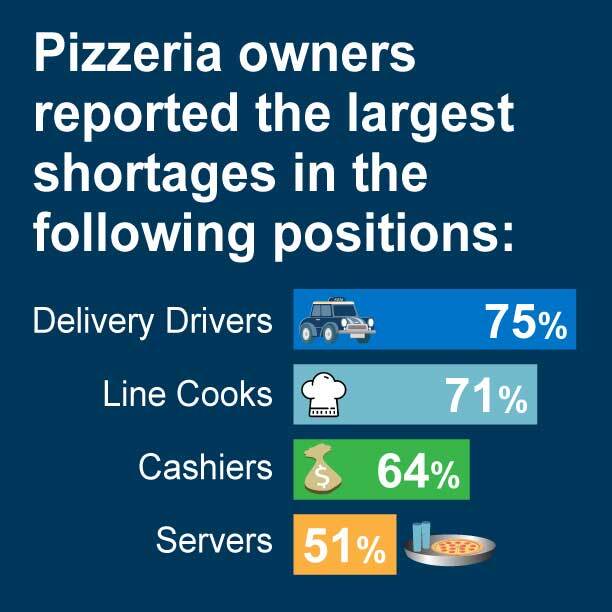 During the pandemic, restaurants laid-off employees, and those employees used the time to retrain for higher-paying jobs outside of the industry. Workers were frustrated by low pay, long hours, and irritable customers, and took the opportunity to search for more stable employment.
In response, restaurants have been offering higher wages, more flexible hours, and bonuses to entice new employees to work for them. Hear about what some restaurants are doing to hire and retain employees in the webinar How to Hire, Train & Retain Great Pizzeria Employees.
---
Posted on Thu, Aug 26, 2021 @ 09:08 AM.
Updated on August 26, 2021 @ 4:00 PM PST.
---