Contactless Delivery Is a Lifeline for Restaurants During a Pandemic
As restaurants across North America are directed to close their restaurant doors to the public in the hopes of promoting responsible social distancing and decreasing infection, offering food for pickup and delivery is a lifeline for the hospitality industry. Online ordering allows orders to continue coming in from loyal customers, which can mean keeping your staff employed. But if a customer orders food for delivery, how do you get it to them while maintaining appropriate social distance and keeping both customer and delivery driver healthy?
Food Delivery Technology in China Is Ahead
This is something that China has been way ahead of us on. For years, China has been normalizing digital grocery shopping and food delivery with services such as MTDP and Ele.me, food delivery services that remain far ahead of UberEats. In major cities in China, groceries purchased online can be delivered to a home within as little as 20 minutes. During the COVID-19 outbreak in Wuhan, food deliveries were still able to be made to unprepared residents during the city lockdown because they have a strong understanding of delivery technology.
Contactless Delivery: Keeping Both Customer and Delivery Driver Healthy
China has been using food delivery technology that allows for "contactless delivery"—a delivery option that is now also being implemented in North America—to deliver food to a customer without direct contact. By eliminating an in-person exchange between customer and delivery driver, it removes some of the risk of contracting the virus.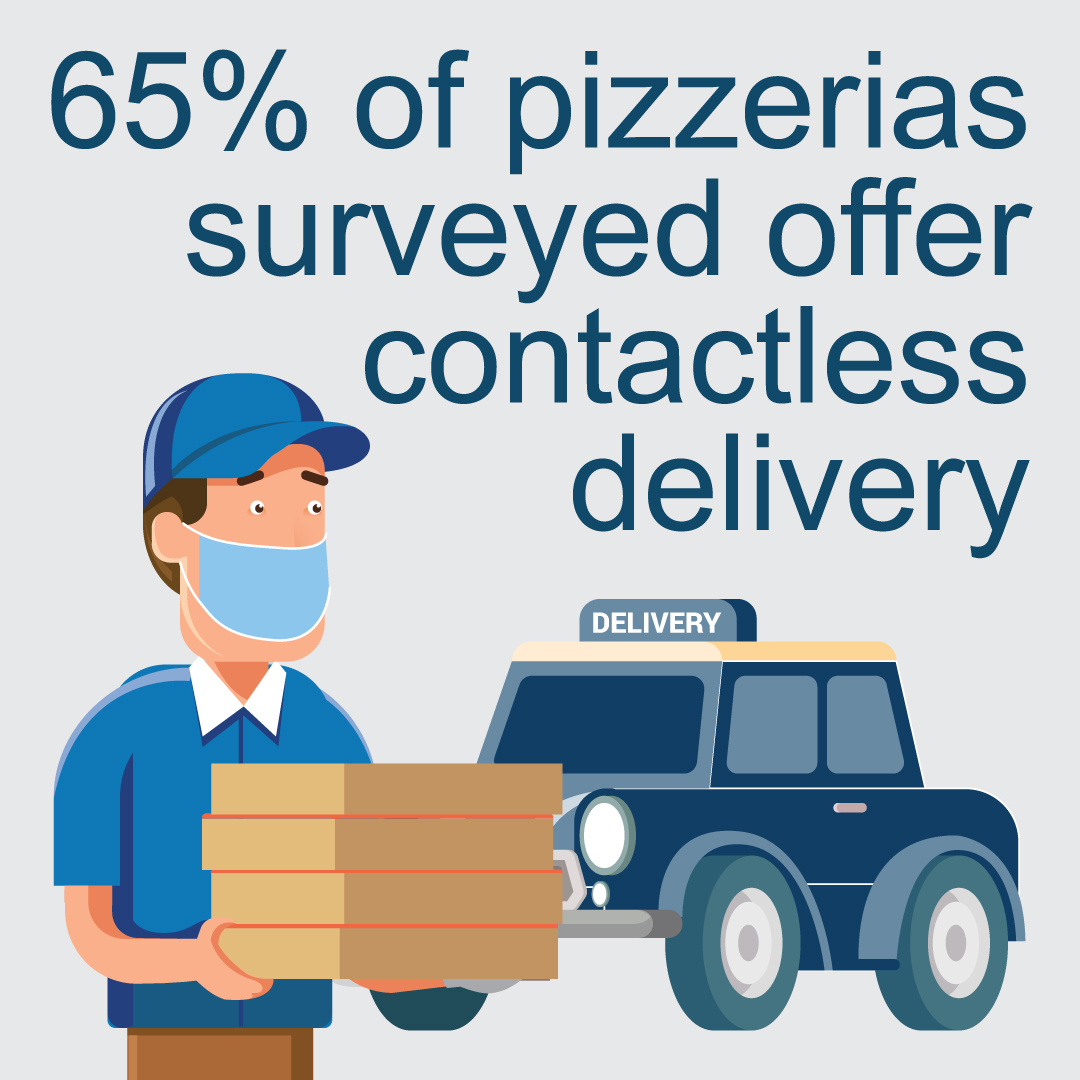 How It Works
Restaurants simply add a "no-contact" delivery option that customers can select when they place orders online, or when they call to order delivery. This notifies staff and drivers that a customer would prefer to have their food left outside their door for delivery. KFC and Pizza Hut announced on their Weibo and WeChat accounts that their delivery drivers wait until the customer shows up before they take the food out of its carrying case (preventing the food from getting cold) and placing it in the delivery location previously agreed upon. They then step back and wait from a distance of at least 10 feet while the customer takes their food and leaves. In China, payment is made easy through WeChat accounts, in which the order can be both ordered and paid for. The U.S. alternative is to accept prepayment of the order online, or call the customer for a credit card number.


SpeedDine, the online ordering service, offers customers the ability to add special delivery notes to food orders.
Avoiding Face-To-Face Contact Altogether
Meituan in China has adapted its food delivery app to avoid face-to-face contact between delivery drivers and customers altogether. Users simply add a note to the order describing a specific delivery drop off location where the food can be left safely, and then retrieve the food without ever interacting with the driver. In the US, Postmates has recently introduced a similar service, "Dropoff Options," providing users three location choices when placing an order—delivery to the door, leave it at the door, or meet the customer outside. Two Guys and a Pizza Place, a Lethbridge, AB pizzeria, has also recently implemented contactless pizza delivery, and many more restaurants are likely to follow suit.
Best Practices for Contactless Delivery
If you're interested in offering contactless delivery to your customers as a responsible food delivery option, adhering to these best practices is a good place to start:
Offer a clear contactless delivery option to customers, either online or over the phone.
Make sure detailed instructions are given to the delivery driver so that the food is placed in the correct location.
Payment should be made ahead of time with a credit card. Cash should not be accepted, to minimize risk.
Require your delivery drivers to not only wash their hands before and after each delivery, but also to sanitize their delivery bag and take a photo of the delivered order as proof of delivery.
Contactless Pickup Options
Interested in providing a contactless pickup option? In addition to providing contactless delivery options, many fast-food companies are now offering contactless pickup options as well. At McDonald's, despite closing hundreds of dining rooms in the U.S. to slow the spread of the virus, customers are still able to order remotely online and select a contactless pickup option. Employees then seal meals in bags and put them in a special spot for pickup, avoiding human contact. Starbucks, Chick-fil-A and Shake Shack have done the same. Los Angeles-based food pre-ordering service Allset has also begun offering a no-contact pickup option, as well as offering a daily discount, in the hopes that it will alleviate price hesitations for customers and aid restaurants struggling with decreased in-store visits.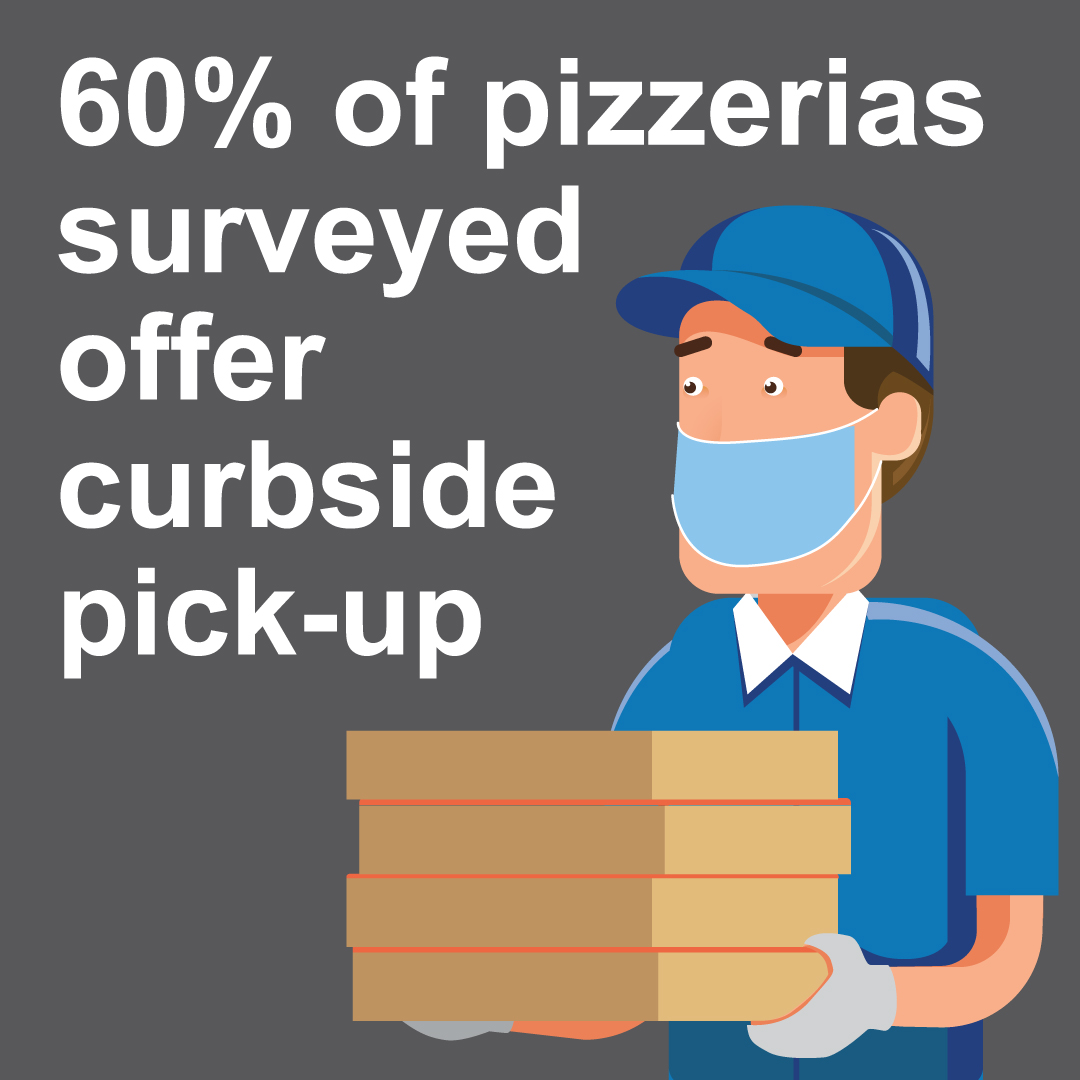 Curbside Pickups Can Be Contactless
In the U.S., many restaurants have been offering curb-side pickup for years, which includes a customer ordering online, a quick text exchange to alert the restaurant to the customer's arrival, and the meal being brought directly to the parked vehicle. For restaurants who already have these pickup processes implemented, it would only require a few small changes to become contactless. Employees could leave the food outside at a designated station, or deliver the meal to the vehicle but leave before the customer retrieves it. Small changes such as these can make a big difference when it comes to responsible social distancing efforts.
---
Posted on Tue, Mar 24, 2020 @ 07:03 AM.
Updated on May 17, 2021 @ 5:22 PM PST.
---