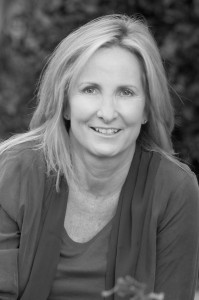 Recently, we had the opportunity to connect with customer of the month Mary Jane (MJ) Riva, president and CEO of Pizza Factory Inc., to learn about her experience with the brand.
A 25-year franchise owner in addition to her current role as president and CEO, Riva introduces Pizza Factory as a West Coast institution, with more than 100 locations and 30 Years of Awesomeness. Pizza Factory guests can watch their pizzas made with fresh ingredients and 100% mozzarella cheese in the open concept kitchen.
Riva is also passionate about Pizza Factory's commitment to community involvement, particularly its No Bully Zone campaign to support anti-bullying initiatives in the community.
Having started her Pizza Factory career as a franchisee in 1990, Riva can comment first-hand on the importance of choosing the right POS for your pizzeria. When asked about the most significant ways the SpeedLine point of sale system has impacted her business, she responded, "As a franchisee, reports make it easy to see what the business is doing at a much deeper level. [The POS improves] speed, accuracy of orders, marketing the database, scheduling, and provides an ability to observe areas of the business that you just can't get without having a POS."
Today, Riva is focused on rebranding, controlling food costs, re-engagement with franchisees, and growth. As part of the chain's growth plan, Pizza Factory selected SpeedLine as its POS partner.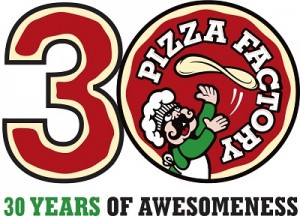 "After considerable time and research," Riva said, "Pizza Factory has partnered with SpeedLine as our POS provider. SpeedLine support and customer service were a key deciding factor, along with their successful history in a number of existing Pizza Factory locations and with similar chains."
Riva shared this advice for anyone looking to purchase a new point of sale system:
"Make sure that anything you are wanting a POS system to do outside of the obvious is compatible—for example, credit card processing, online ordering, loyalty programs and other type marketing programs that may need integration."
SpeedLine is sponsoring the chain's franchise conference in California this week, where Pizza Factory franchisees are meeting to review plans for new growth initiatives.
---
Posted on Mon, Oct 12, 2015 @ 08:10 AM.
Updated on May 18, 2020 @ 4:16 PM PST.
Posted by Tricia Hoy



| Author's website
---

---