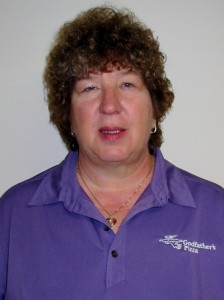 This week, we are featuring customer of the month, Lori Mourlam, Vice President of ROC Management. Formed in 1980 to provide support services for the Godfather's Pizza Restaurants, ROC now owns 15 Godfather's Pizza restaurants operating in Iowa and Minnesota. Perfecting pizza since 1973, Godfather's Pizza continues to be recognized for living up to the statement: "There's Nobody's Pizza, Like Godfather's Pizza."
Lori started her career with Godfather's in 1978 in Estherville, IA, as an hourly employee, moving her way up to managing stores. During her tenure, Lori has worn many hats in the organization: Operations Coordinator, Manager, Training Manager and District Manager. She was appointed Vice President in March of 2008.
Their first SpeedLine system was installed in 2001, and given the positive impact the software had on their business, ROC Management soon had SpeedLine installed in all 15 of their Godfather's Pizza locations. When I asked Lori what one of the biggest benefits of using SpeedLine in her restaurant was, she said, "SpeedLine improves customer service at the counter with accurate ordering taking, as well as presentation screens to help the customer decide."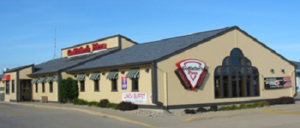 For many restaurants, increases in sales come from suggestive selling or upselling. Customer presentation displays show the customer the details of their order while they are ordering, as well as highlighting side dishes and displaying images of these items. ROC Management has noticed the difference that these displays at the counter have made. When asked if presentation displays have made a difference to order value, Mourlam's answer was an absolute "Yes--on both upselling and selling of current promotions."
Mourlam goes on to mention that, "For managers, being able to see up to the minute reports on what you've sold is important. And Support has been very helpful. They show you what to fix and how to solve the problems you're having. SpeedLine is always improving on what you can do with the POS, with things like EMV, web training, inventory, scheduling, mapping, and ScriptLink."
---
Posted on Thu, Nov 05, 2015 @ 07:11 AM.
Updated on May 18, 2020 @ 4:36 PM PST.
Posted by Tricia Hoy



| Author's website
---

---