You know you need a better POS system for delivery. Your reporting is all over the place, your dispatching procedures are disorganized, the delivery drivers you hired are often lost and arrive late, and you've just realized that you're not charging enough for distant deliveries. But where do you begin? Yes, sifting through POS systems to find the right restaurant delivery system for your store can be a daunting and overwhelming task. It's a big decision. But it will make a huge difference when you've found the right one.
With the right POS, your delivery process will become intuitive and easy for your customers, streamlined and practical for your staff, and ultimately increase your delivery sales. So, let's make the process of finding your perfect POS match easier.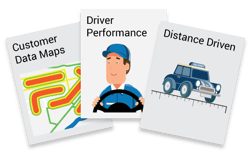 Make the Selection Process Easy
Begin the selection process with your "must-have" delivery features itemized. The best delivery systems will quickly check the most important features off of your checklist, saving you hours of precious time researching insufficient systems. Because we know you're busy, we've done all the work for you and assembled a free "must-haves" checklist for each area of the delivery process.
Use a "Must-Have" Checklist
This free resource breaks down the 8 most essential delivery features that a POS should have, and provides a "must-have" checklist for each category. Print this download and use it when comparing potential POS systems. It's a total time-saver.
Here's a preview of a feature checklist:
Feature 1: Dispatch Management
When a new order comes in from a customer for delivery, there should be an easy way to handle the dispatching of orders to an available driver.
Dispatching—Must-Haves:
Look for a system that displays: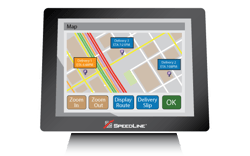 Drivers who are currently on shift
Drivers out on a delivery
Order drivers have assigned to them
Where the orders are in the delivery process
How many deliveries are on the dispatch list
Estimated driver return times
As well, a system that:
Assigns orders to drivers quickly
Sends order confirmations
Sends automatic customer updates
Automatically assigns delivery zones to orders
Dispatching—Nice-To-Haves:
What would make the dispatching process even better? The ability to: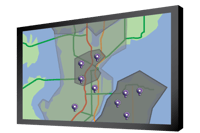 Group deliveries for a run by touching pins on a map view instead of from an arbitrary list of orders on a screen
See accurate driver return times that are based on a mapped route and traffic conditions
Set up a dedicated dispatch station with a map of deliveries on a second screen
Display a digital wall map in the kitchen so staff can see where deliveries are located
Tada! How easy is that?
With this resource in hand, you'll be able to quickly narrow down your possibilities to just a few great choices. Then, with confidence, select the best POS system to support your restaurant's delivery. You'll be on top of your delivery game in no time!
---
Posted on Wed, Aug 12, 2020 @ 07:08 AM.
Updated on June 22, 2022 @ 6:55 PM PST.
---