Social Media Marketing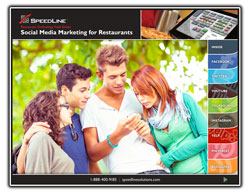 Used effectively, your social media presence is invaluable. Learn how to tap into the most popular social media platforms to drive profits.
From Facebook, Twitter, and YouTube, to Foursquare, Yelp, and Instagram, social media marketing presents options for every restaurant company.
Getting started is easy, but the biggest benefit comes from staying active and relevant daily.