Employee Management E-book
With minimum wage hikes and staffing shortages in many areas, labor costs are squeezing profit margins for most restaurant operators. Are you using all the tools in your POS arsenal to control labor cost and improve productivity?
In this free guide, you'll find:
A 10-step system for cutting labor costs
Technology tools to streamline hiring and training
Contest solutions to improve performance
Forecast and scheduling tools to build efficient schedules in less time
Controls to help identify and prevent theft
Strategies to motivate staff and drive productivity
For more information, call toll-free: 1-888-400-9185.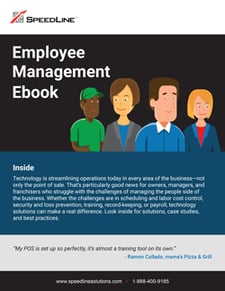 Download the guide