Batman and Robin, Tyrion and Daenerys, Brady and Belichick… At Paytronix, we love a good superhero/sidekick pairing. "Better Together" is definitely an unofficial motto for our company.
So when we released our Paytronix and SpeedLine integration earlier this summer, it was a pretty special moment. New product capabilities always have us feeling jazzed—plus, there was cake!
Gift cards have long been the workhorse of the restaurant industry. Simple, straightforward, and a last-minute gift option mainstay come holiday time. But they've got so much more depth than that.
In a multi-unit environment, the accounting side of your gift card program can get complicated. Just check in with your CFO and finance department come March. Their faces may look something like this: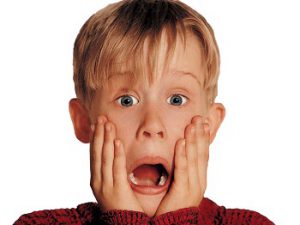 Convoluted reporting can have you, like, "Whoa!" And Kevin McCallister would agree, and that's not good for business.
Paytronix
Paytronix works with a lot of restaurant marketing teams. Ease of money movement, liability accounting, discount tracking, and escheatment are a few of the reasons those restaurant companies choose to work with Paytronix.
Many merchants sell their gift cards through a variety of channels: in the restaurant, online, and in card kiosks at grocery stores or wholesale warehouses like Costco. This multi-channel strategy boosts gift card sales, while also expanding a brand's visibility and reaching new customers. It also requires thoughtful tracking and reporting practices for third party channels.
Your accounting department will also be happy to hear that the program is customizable to your fiscal periods.
Other fun (and valuable) Speedline + Paytronix gift card features include:
Mobile gift solutions: Customers can select their preferred payment method from Apple Pay, Android Pay, or our brand-specific Android and iPhone apps.
Multi-channel merchandising: Provide online options with our physical card web sales and eGift features, which plug into your existing website. Send eGifts via email or Facebook. Or extend your reach and sell your cards through our integration partnerships with Blackhawk Network, Incomm, Hallmark Insights, and GiftCards.com.
Marketing tools: Our suite of gift card-specific marketing tools encourage sales through combined rewards and gift cards and unique promotions.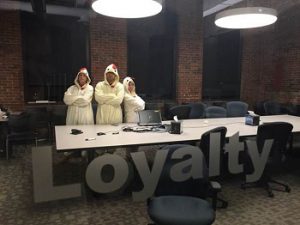 We also pride ourselves on making the switch to Paytronix as painless as possible. We'll preserve the key elements of your existing gift and loyalty program and deliver a simultaneous cutover across your locations, ensuring operation stability and accounting accuracy.
And occasionally, we even do this while in costume.
Chicken-suited, middle-of-the-night migration stories aside, we think gift card programs are the bee's knees over here at Paytronix. And we're wicked stoked to be teaming up with Speedline in our fight to implement great gift and loyalty reward programs!
Want to know more?
---
Posted on Wed, Sep 21, 2016 @ 07:09 AM.
Updated on April 30, 2020 @ 6:58 PM PST.



| Author's website
---

---